Summary dismissal under Dutch law is a complex legal issue that requires expert guidance. As an experienced employment lawyer in the Netherlands, I have the knowledge and expertise to help employers understand their rights when it comes to summary dismissal in the Netherlands. In this article, I will explain what constitutes unlawful summary dismissal under Dutch law, as well as outlining the procedures employers must follow if they wish to legally terminate an employee's contract without notice.
Summary dismissals are sometimes necessary; however, there can be serious consequences for employers who fail to comply with Dutch legislation. Therefore, understanding exactly what constitutes unlawful summary dismissal - and taking action accordingly - is essential for any business operating in the Netherlands. This informative guide provides all of the information you need to know on this topic so that you remain fully compliant with local laws when dismissing employees summarily.
Finally, I'll examine the potential penalties businesses face should they contravene Dutch labour regulations surrounding summary dismissals. With this comprehensive overview in hand, you can confidently take appropriate steps at each stage of the process and ensure your compliance with applicable legal requirements whenever terminating contracts without prior notice. But please bear in mind that not taking the right steps as employer can cause serious damage and involves a lot of costs. So please consult a Dutch employment law expert to advise you.
---
Definition of summary dismissal in the Netherlands
Summary dismissal is an abrupt termination of the employment contract. It can be executed without prior warning, or for reasons that are not explicitly stated in the employer's terms and conditions. To understand summary dismissal under Dutch law, it is essential to look at its legal definition: a dismissal which occurs without notice or explanation from the employer and does not give any opportunity for discussion. This type of dismissal involves no formal procedure and generally arises when an employee has breached their obligations as laid out in their employment contract.
The grounds for summary dismissal vary; however, employers must always act within reason and follow due process when considering such action. Generally speaking, there are three key grounds upon which a summary dismissal may be considered valid under Dutch law: misconduct (including fraud), incapacity to carry out duties, and "other good cause" - these include situations like gross negligence or noncompliance with company rules/policies. In all cases, though, employers must ensure they have evidence to back up their decision before taking this drastic step.
When deciding upon termination via summary dismissal, courts will consider both parties' interests while assessing whether the employer acted reasonably in executing this type of termination. Employers should also remember that employees who receive a summary dismissal often have the right to claim compensation if sufficient grounds cannot be established for such a decision. Therefore, it is important to properly investigate allegations against an employee thoroughly before going ahead with this form of severance agreement.
---
Grounds for summary dismissal under Dutch law
For a summary dismissal there must be a serious breach of employment obligations which is not remediable by disciplinary action or other measures. This means that an employee's actions must be so severe and irreparable that they cannot remain employed with the company any longer. The criteria used to determine if summary dismissal is appropriate will vary depending on the circumstances surrounding each case.
It should be noted that summary dismissals are relatively rare under Dutch law as employers are expected to exercise caution when considering such drastic measures. Before instituting a summary dismissal, companies should ensure that they have carefully evaluated all potential remedies and addressed them prior to taking such drastic steps in terminating an employee's contract of employment.
The procedural requirements associated with carrying out summary dismissals must also be followed closely as failure to do so may lead to invalidation of the termination decision at court level. Employers should consult experienced Dutch legal counsel before proceeding with any type of employment termination in order to ensure compliance with applicable laws and regulations. Moving forward, we'll discuss the procedural requirements for validly executing summary dismissals under Dutch law.
---
Procedural requirements of summary dismissal under Dutch employment law
Dismissing an employee under Dutch law is never a pleasant experience. Yet, it must be conducted in compliance with the relevant procedural requirements that are mandated by Dutch legislation. Procedural rules must be strictly adhered to during the dismissal process or else there can be serious consequences for employers which may include liability for damages.
Firstly, before initiating any dismissal procedure it is essential to establish valid grounds for a summary dismissal: such as poor performance, redundancy, breach of contract or some other justifiable cause. Once this has been done, notice periods and procedures applicable to each reason should then be observed. Depending on the nature of the case, employers may also need to provide employees with prior warning or consultation opportunities if required by law.
The last step in concluding a successful summary dismissal revolves around providing proof that all necessary steps were followed as per legal requirements. This involves gathering sufficient evidence such as notification letters, detailed records of meetings held between parties along with written confirmation from both employer and employee regarding their understanding of the situation at hand. With these documents readily available upon request, it is most likely that the employer has fulfilled his obligations in regards to due diligence measures expected when terminating employment contracts prematurely.
Having discussed the importance of observing proper procedurals throughout a summary dismissal, we shall now look into what constitutes with such dismissals under Dutch law.
---
Employer's obligations regarding a summary dismissal under Dutch law
Under Dutch law, employers have a solemn obligation to adhere to the dismissal procedure and consult legal advice prior to making any decisions in order to avoid employer liability. It is imperative that they understand the risks associated with dismissals before taking action.
Organizations must ensure compliance with all relevant policy documents, such as internal policies and procedures or collective agreements, when evaluating an employee's performance or deciding on summary dismissal. This includes considering factors like the disciplinary record of each individual case, reviewing past warnings issued by management, consulting witnesses if necessary, and obtaining independent legal advice where appropriate.
The employer also has an obligation to provide written justification for its decision and communicate this clearly to both parties involved. Furthermore, it should consider offering alternative dispute resolution options if available, including mediation or arbitration services. If these are not feasible then the organization must be ready to accept potential litigation proceedings which may arise from their judgment call. Through closely following the steps above organizations can better protect themselves from costly employer liabilities due to inadequate procedural implementation of summary dismissal measures.
---
Employee's rights in case of summary dismissal in the Netherlands
Employees' rights in the face of summary dismissal under Dutch law are not to be taken lightly. It is important for both employers and employees alike to understand the legal implications that may arise from a wrongful or unfair dismissal.
An employee may seek legal recourse if they have been dismissed without following proper procedure. This includes having sufficient cause to dismiss an employee, providing written notice of termination, and giving them reasonable opportunity to respond or appeal their dismissal. Furthermore, it is also unlawful for any employer to terminate a contract because of discrimination based on gender, race, religion or age.
It is clear then that understanding one's rights when faced with summary dismissal under Dutch Law is essential in protecting oneself legally and financially during this process. Alternatives to summary dismissal will be discussed further in the subsequent section.
---
Alternative to summary dismissal
In the Netherlands, summary dismissal is not always the only option when it comes to terminating an employment contract. There are alternative dismissal methods available that employers may pursue in order to avoid a full-blown summary dismissal procedure. These termination alternatives can be used as substitute dismissals or as ways of avoiding summary dismissal altogether.
The first step to take when considering how to handle employee termination issues is to assess the risk of possible legal action upon dismissal and determine if there is a suitable alternative. If this assessment reveals that an alternative form of dismissal could work better for both parties involved, then it should be pursued instead of using summary dismissal. This requires careful consideration on behalf of the employer since any potential wrongful dismissals must also be taken into account during this process.
---
Disciplinary penalties under Dutch employment law
Employment law in the Netherlands is stringent when it comes to disciplinary penalties. Employers must take great care when imposing any form of discipline on an employee; failure to do so can lead to costly litigation and hefty fines. As with many aspects of Dutch employment law, a strict set of procedures must be followed before disciplinary sanctions may be imposed.
Firstly, employers should ensure that they have documented evidence for any misconduct or rule-breaking by their employees. Once this has been established, the employer must adhere to the relevant steps specified in their internal disciplinary procedures. This includes providing clear details about the alleged violation to the employee, allowing them sufficient time to prepare for a hearing if necessary, and giving them access to any documents used as evidence during proceedings. Failure to comply with these requirements could result in dismissal being deemed unlawful or unfair.
Employers are also obliged to act reasonably when determining appropriate disciplinary measures. For example, summary dismissal (dismissal without notice) is only permitted under exceptional circumstances where there is no possibility of remedial action or further investigation into the matter at hand. Furthermore, where lesser forms of discipline such as suspension or verbal warnings would suffice instead, then employers must consider those options first before resorting to dismissal.
In short, while disciplining employees remains an essential part of managing staff performance within the workplace, employers need to bear in mind that due process and fairness remain paramount when taking any form of disciplinary action against an employee under Dutch law.
---
Frequently asked questions
What is the maximum amount of compensation for a summary dismissal?
When it comes to the maximum amount of compensation for a summary dismissal, there are certain factors that need to be taken into account. The most important factor is the net compensation that can be requested in a court case related to the dismissal. This will determine the amount of compensation and could range from no payment at all to several months' salary or more.
It is crucial to ensure that one obtains legal advice before making any claims regarding summary dismissal and its associated compensations as these matters can become complex very quickly and require detailed analysis of both parties' positions before reaching an outcome. It is essential that you understand your rights with respect to terminating employment contracts so that you can make informed decisions about whether or not you should pursue further action against your former employer in order to obtain fair treatment and appropriate financial recompense.
---
How can an employee challenge a summary dismissal?
As an employee, it is important to understand how you can challenge a summary dismissal. If you are facing one, there are several options for contesting the decision and fighting for your rights as an employee. To ensure that you take all necessary steps in this process, here is a quick overview of how to dispute summary dismissal:
request an explanation from your employer regarding their decision
use evidence to prove why the dismissal was unfair
in some cases, seek legal advice and representation on how best to appeal the summary dismissal.
For employees who have been dismissed summarily without cause, it is essential to know what actions can be taken by them to fight against such practices. It's also important to gather sufficient information about the termination process and any documents related to the case before beginning proceedings. As an experienced employment lawyer, I recommend collecting any emails, letters or other written communication between yourself and your employer relating to the summary dismissal prior to taking action. Additionally, make sure to review your contract of employment thoroughly - if applicable - so you can assess whether or not there has been a breach of its terms.
These measures will help strengthen your ability to successfully dispute any potential unlawful decisions made by employers when dismissing staff members without due cause. Furthermore, having access to accurate documentation will provide valuable support throughout this process when making appeals or lodging complaints against a summary dismissal. Ultimately, understanding these key points surrounding challenging a summary dismissal can empower employees during their pursuit of justice in unjustified circumstances like these.
---
What is the average time for a summary dismissal court case?
When it comes to the average time of a summary dismissal court case, there are several factors that will determine how long the process takes. Dismissal courts can be lengthy and complex procedures since they involve multiple parties, legal documents, and hearings.
There are three main components that make up the dismissal court process: filing paperwork with the court; hearing dates; and judgment day. All these stages must be taken into consideration when calculating the average time of a summary dismissal court case.
In order to get a better understanding of the timeline for this type of proceedings, here is a breakdown of what happens during each stage:
Filing Paperwork with Court: This involves submitting all relevant documents such as complaint forms, affidavits, and other evidence in support of one's claim. It usually takes two weeks after filing before any action is taken by the court.
Hearing Dates: Once paperwork has been filed and served on all parties involved in the dispute, then dates are set for both oral arguments and witness testimonies if necessary. Depending on availability at both sides' end it could take anywhere from six weeks to four months or longer until the actual hearing date arrives.
Judgment Day: After all evidence has been presented in court, it generally takes a few weeks for a judge to reach their decision and present it officially through verdict document known as "the judgment".
It is important for anyone considering taking legal action against their employer regarding unfair termination due to summary dismissal to bear in mind how much time may elapse before getting closure on their issue.
---
Are there any alternatives to summary dismissal?
When it comes to addressing employee misconduct, summary dismissal can seem like the only option. However, there are a range of alternatives available which employers should consider first before resorting to this drastic measure. As an expert Dutch employment lawyer, I'd like to take a moment to explore what these options are and how they might be used when dealing with inappropriate behaviour in the workplace.
One alternative to summary dismissal is attempting to address the issue through disciplinary action instead. These measures could include written warnings, suspensions or demotions for instance. This approach allows employees some chance to rectify their behaviour without being dismissed from the company completely. It also helps avoid costly court cases that often arise from summary dismissals under Dutch law.
Another way of avoiding disputes is by introducing mediation into the process. Through mediation, both employer and employee have an opportunity to discuss any issues calmly and openly and hopefully come up with a mutually-acceptable solution that meets everyone's needs. The mediator will help guide conversations so that all parties feel heard and respected while remaining impartial throughout proceedings. This method has been proven effective at preventing lengthy legal disputes.
Employers should always strive to look for ways of addressing misconduct without having to resort immediately to summary dismissal - whether through discipline or mediation - even if this means taking extra time and effort on their part. By doing so, they can ensure that all involved parties remain satisfied while avoiding expensive litigation down the line.
---
Does the employer have to provide proof of guilt for a summary dismissal?
When it comes to summary dismissal, employers must consider whether they can provide proof of guilt before taking action. In cases where an employer believes that the employee has seriously breached their contract, then a summary dismissal may be appropriate. However, in order for the summary dismissal to be lawful, the employer must have sufficient evidence to prove this breach of contract and conduct. This is because there are legal implications if an employer fails to provide proof of guilt when taking such drastic measures against an employee.
In most cases, employers must present valid evidence in court if a dismissed employee decides to take them to trial over a summary dismissal. Without sufficient proof of guilt from the employer's side, the case will likely not succeed in court and could result in costly damages being awarded by the judge as compensation for wrongful termination. Therefore, employers should ensure that any kind of proof obtained is both valid and justifiable under Dutch law prior to making a decision on summary dismissal.
It is important to note that while a summary dismissal may seem like an ideal solution at times due to its speediness and cost-effectiveness, there may be other alternatives available which do not require providing evidence of guilt or going through a lengthy court process. Employers should carefully evaluate all possible options before resorting to this type of extreme measure as failure to do so can lead to serious repercussions down the line.
---
Conclusion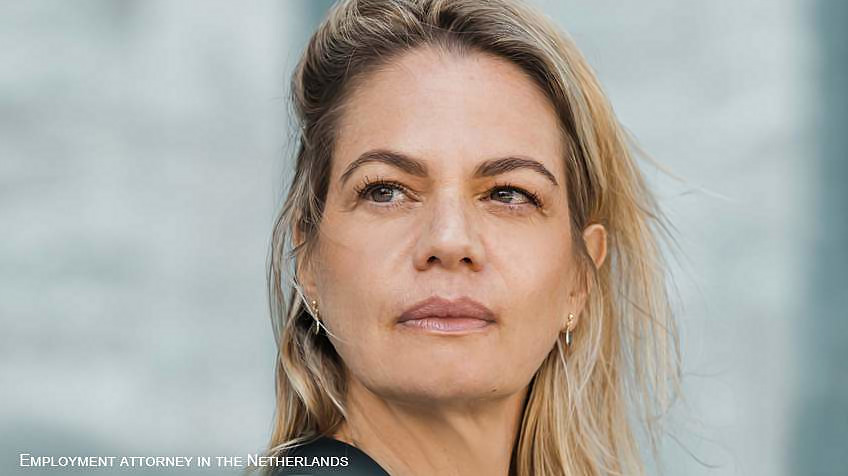 Summary dismissal is a serious matter, and both employers and employees must be aware of their rights in such cases under Dutch law. As an expert Dutch employment lawyer, I can advise that the maximum amount of compensation for summary dismissal is dependent on the individual case.
Employees have the right to challenge a summary dismissal if they feel it was unjustified. However, court proceedings for this type of dispute can take months before coming to a resolution. Therefore, my advice would be to explore alternative resolutions first - like mediation or negotiating a settlement between lawyers - which may result in a quicker outcome than litigation.
In any case, it pays to work closely with an experienced legal professional in the Netherlands who can provide sound guidance throughout the process and ensure your rights are upheld.
As an employment lawyer in the Netherlands, I am able to advise clients on all aspects of summary dismissal in the Netherlands. I would be happy to discuss further details regarding this. That way you're sure to stay one step ahead!
---