As a Dutch employment lawyer, it's my job to ensure that the rights of both employers and employees are respected. One area I'm particularly knowledgeable in is non-competition clauses under Dutch employment law. These legal contracts can help protect your business from unfair competition, as well as protecting employee's right to move on after their contract with you comes to an end. In this article, I'll be exploring what a non-competition clause is, how they work within Dutch law and when you should consider having one for your own business.
Non-competition clauses are agreements between two parties which prevent either party from competing against each other during or following the duration of their working relationship. This type of agreement allows employers who have invested resources into training up staff members - such as trade secrets or confidential information - some protection if those same individuals decide to use these skills elsewhere without permission.
When it comes to Dutch Law specifically, there are certain criteria which must be met in order for a non-compete clause to hold up in court. For example, the length of time specified in the contract must not exceed one year, plus any additional restrictions imposed cannot limit potential future employment too drastically (such as prohibiting them from working within particular regions). However, there may also be exceptions depending on individual cases; so understanding exactly where you stand legally before agreeing upon any contractual terms is essential.
---
Definition of non-competition clauses
Non-competition clauses depict a unique relationship between the employer and employee. They are an expression of trust, with the employer entrusting their knowledge, skills and resources to the employee while protecting their interests by prohibiting them from competing directly or indirectly against the employer. There is much complexity in understanding what exactly constitutes a non-competition clause and its definition.
To offer clarity on this matter, let us discuss the meaning of "non-compete", as well as define other related terms such as "non-compete clause" and "non-competition clause".
A "non-compete" refers to an agreement that restricts one party from engaging in competition against another for a specified period of time. This generally takes place after employment ends but can also be enacted during active employment if it falls within certain parameters set forth by Dutch law. A "non-compete clause" is simply any contract language which contains restrictions on competitive activities outside of the scope of current employment duties. Lastly, a "non-competition clause" is more general umbrella term used to refer to all forms of restraints imposed upon employees not to engage in certain types of activities - whether they be competitive or otherwise - beyond those required under their current role with the company. It encompasses both non-disclosure agreements (NDAs) and non-solicitation agreements among many other restrictive measures deemed necessary by employers. With these definitions clarified, we now move onto exploring different types of non-competition clauses applicable under Dutch law.
---
Types of non-competition clauses in Dutch law
In Dutch law, there are two main types of non-competition agreements that employers use to protect their interests: a non-solicitation clause and a restrictive covenant.
A non-solicitation clause states that the employee is not allowed to solicit or recruit any employees or customers from their current employer upon leaving the company. This helps ensure that an employee's departure does not lead to lost business for the original employer.
A restrictive covenant is similar but more comprehensive in scope than a non-solicitation clause. It prevents an employee from working with competitors or engaging in activities which could potentially harm their former employer's business after they have left the company. Restrictive covenants also typically include provisions preventing employees from disclosing trade secrets when joining new companies or organizations. In addition, many employers include penalty clauses in these agreements that impose financial sanctions on employees who violate them.
These types of contractual arrangements provide significant protection for businesses operating within Dutch law and help ensure that confidential information remains secure even if employment relationships end abruptly. As such, it is important for all parties involved to consider any legal implications before signing a contract involving non-competition clauses. With this knowledge, employers can better safeguard their interests while ensuring fair treatment of departing personnel as well.
---
Protecting the employer's interests
Non-competition clauses are often used to protect the interests of Dutch employers. Such provisions help safeguard confidential information, preserve trade secrets and protect intellectual property rights. They also serve as a means of preserving business relationships that have been built up over time.
In order for an employer to successfully enforce a non-compete clause, certain requirements must be met under Dutch law. The clause should not impose any undue burden on the employee or restrict their ability to earn a livelihood in another job after leaving the employer's organization. Additionally, the scope of the prohibition should be limited to activities that could reasonably cause harm to the former employer's business interests; restrictions beyond this can be considered unreasonable and unenforceable. Furthermore, when drafting a non-competition agreement it is important to ensure that its duration is reasonable (no longer than two years, in most cases the maximum of one year seems reasonable for a court) and its geographic reach is clearly defined.
Finally, while protecting the employer's interests may be at the forefront of consideration, it is equally important that the employee's rights are respected throughout the process. An effective non-compete provision will balance these competing concerns by setting forth clear expectations about what actions are prohibited following an employee's departure from their position with due regard for fairness and equity between both parties involved. This ensures that all parties understand their respective obligations and responsibilities with respect to confidentiality and competition in line with Dutch legal standards.
---
Requirements for a valid non-compete clause under Dutch law
Under Dutch law, non-compete clauses must adhere to certain requirements in order to be valid. First and foremost, the clause must be ancillary to a contract that already exists or is being entered into between two parties. The clause cannot stand alone as its own contractual agreement. Additionally, it must not contain any terms deemed unreasonable; if a court finds the terms of the clause to be too broad or restrictive, then the entire provision will be void.
In line with these requirements, restrictions on duration and scope of the clause should also be taken into account when drafting one's agreement. It is important to note that some restrictions may render a non-compete unenforceable even if all other criteria have been met. Therefore, parties would do well to assess each situation individually before entering into an arrangement containing a non-competition clause under Dutch law.
---
Restrictions on duration and scope of the non-compete clause under Dutch law
When it comes to non-competition clauses under Dutch law, the restrictions on their duration and scope are nothing short of extreme. These rules go beyond just setting limits for how long a clause can stay in effect or what kind of activity is restricted; they govern every aspect of such contractual provisions:
Restrictions must be reasonable in terms of duration (usually one year) and scope (restricted activities).
The restrictions must not impede any employee's right to work after termination of employment.
There must be an objective basis for the restriction so that it's not simply used as a way to prevent competition from former employees.
The aim behind these strict requirements is clear - to protect both employers and employees from being taken advantage of by overly broad or restrictive clauses that could harm either party unjustifiably. Further, if a court finds that any aspect of the non-competition clause does not meet this standard, then the entire clause may become void which further reinforces its importance when drafting contracts.
With all this in mind, care should be taken with each individual detail when creating such agreements lest they face legal scrutiny down the line. Without proper attention given to details like duration and scope, even well-meaning parties can find themselves in trouble later on due to overly expansive or stringent provisions unintentionally included within a contract. So, while there overall isn't much room for leniency when it comes to restricting certain activities via non-competition clauses under Dutch law, understanding the limitations ahead of time will help ensure compliance now and into the future without having to rely on courts enforcing them later.
This seamless transition naturally leads us into discussing another important concept related to non-competition clauses: enforcement in Dutch courts.
---
Enforcing non-competition clauses in Dutch courts
In the Netherlands, non-competition clauses are enforced in courts. The primary purpose of such a clause is to protect an employer's trade secrets and prevent employees from engaging in activities that may be detrimental to their former employer's interests. Dutch law provides employers with a legal basis for enforcing non-compete clauses against former or current employees if they have breached them and the clauses are legally valid.
To successfully enforce a non-compete clause in court, the employer must demonstrate that it serves a legitimate business interest and is reasonable in scope. This includes proving that the clause does not limit the employee's ability to earn a living more than necessary for the protection of the employer's interests. Additionally, evidence should be presented which shows that appropriate consideration was given when entering into this agreement, as well as proof that any potential harm caused by breaching the agreement would outweigh any benefits gained by doing so.
The courts will then decide whether to uphold the terms of the contract. If found valid, there can be financial penalties imposed on those found to be in breach of their contractual obligations; however, these cases cannot always be won definitively and often require other remedies such as prospective injunctions or damages awards instead. Ultimately, it is up to each individual case to determine what action should be taken in order to ensure justice is served.
Given this context, exemptions from non-competition clauses become relevant when determining how best to proceed under Dutch law.
---
Exemptions from non-competition clauses under Dutch law
The Dutch legal system allows certain exemptions from non-competition clauses, enabling parties to waive the obligation or apply an exception in specific cases. These exemptions provide flexibility and can be found either in the contractual agreement between both parties and in court rulings.
Firstly, a waiver of non-compete may be agreed upon by the contracting parties before any dispute arises. This type of exemption is usually limited to a certain period and/or geographic area which is stated explicitly in the contract. As such, it must be included in writing into an agreement for it to become legally binding.
Secondly, there are also court exemptions that may be applicable depending on whether an action was taken reasonably or not. For instance, if an employee terminates their employment due to circumstances beyond their control, then they will likely benefit from a non-compete exception granted by the Court. Additionally, courts may also grant exceptions based on public policy considerations such as when restricting competition would harm consumers' interests.
Lastly, even though employers have significant power over employees through such agreements, one cannot forget about workers' rights in this regard; therefore, all contracts should include provisions protecting these fundamental rights while still allowing businesses to protect their legitimate interests without infringing them improperly.
---
Remedies under Dutch law for breach of a non-compete clause
Under Dutch law, legal remedies for breach of a non-compete clause may be sought through civil proceedings. In such cases, the party who has suffered from the breach is entitled to compensation or an injunction prohibiting further competition by the breaching party. The sum of damages awarded will depend on the extent of harm caused by the breach and can include lost profits as well as payment for any costs incurred in stopping the prohibited activity. Furthermore, even if no actual damages have been suffered yet, it is possible to obtain an interim injunction ordering that certain actions not take place until after a full trial has taken place.
When considering what type of remedy should be applied according to Dutch law, it must be kept in mind that there are limits placed on employers' ability to impose restrictive covenants when they interfere with employees' right to work. Courts will consider whether enforcement of a non-competition clause would unreasonably restrict freedom of movement or cause disproportionate disadvantage to either side before granting relief. Therefore, while legal action can be used to enforce competitive clauses under Dutch law, parties involved in disputes over these clauses often find themselves restricted in their options due to existing regulations.
Ultimately, then, pursuing legal remedies for breaches of non-compete clauses requires careful consideration and an understanding of how applicable laws might limit one's recourse. With this knowledge in hand, however, those affected by violations can seek redress and ensure their rights are respected going forward. Moving beyond litigation into alternatives to a non-compete clause provides another avenue for protecting trade secrets and preventing unfair competition within a company's industry sector.
---
Alternatives to a non-compete clause
As an alternative to a non-compete clause, employers may use other restrictive covenants (such as trade secrets and confidentiality agreements) or look into creating a non-solicitation clause or a non-disclosure agreement with their employees.
Employers can protect themselves against potential misuse of sensitive company information without having to resort to non-competition clauses.
Apart from protecting their trade secrets and confidential information, employers should also consider introducing other forms of protection such as non-solicitation clauses or even non-disclosure agreements with their current and former employees. This prevents them from soliciting customers away from their previous employer and ensures they remain compliant with Dutch labour laws. Such measures will help employers protect their interests while avoiding any possible legal proceedings due to breach of contract claims related to competing activities after termination of employment contracts. By taking these steps, employers ensure that all parties involved abide by the terms set out in the original contract and avoid unnecessary disputes over post-employment competition issues.
---
Frequently asked questions
What is the penalty for breaching a non-compete clause in a Dutch employment contract?
When a non-compete clause is breached, the consequences can be dire. As an expert employment lawyer in the Netherlands, I am often asked what the penalty for breaching such clauses are. In this article, we will discuss the potential penalties associated with breaking a non-competition agreement within Dutch law.
Within Dutch law, there are both civil and criminal penalties that may be imposed if someone breaches their non-competition clause without proper authorization from their employer. The severity of these punishments depend on several factors including whether or not any damage was caused as a result of the breach and how much financial loss occurred due to said violation.
The most common form of punishment for those who break their non-compete contracts is monetary damages awarded by a court ruling. This amount typically depends on the extent to which they violated the agreement as well as any losses incurred by either party involved in the situation. Additionally, companies may opt to receive royalties from competitors instead of seeking direct payment; however, this option requires careful consideration on behalf of all parties before being pursued further.
Due to the nature of these contracts and laws surrounding them, individuals should always consult an experienced attorney prior entering into any sort of employment arrangement requiring them to agree not compete against current or past employers in order to avoid costly legal battles down the road. With appropriate advice and guidance throughout negotiations, workers can ensure that their rights are respected while avoiding potential fines or repercussions associated with breaching contractual obligations under Dutch law.
---
How do I know if a non-compete clause is enforceable under Dutch law?
When it comes to non-compete clauses, understanding their enforceability is essential for employers and employees alike. A non-compete clause in the Netherlands must be carefully crafted so that it meets requirements of validity under Dutch law. Here are a few key considerations when assessing the legality of a non-compete clause:
Is any consideration provided by the employer in exchange for signing? According to Dutch law, an agreement containing a non-compete clause may only be valid if sufficient consideration has been provided by either party.
Are there reasonable restrictions on time, geographic scope and activities covered? The limitations imposed by the non-compete need to be proportional with respect to duration, geographical area and type of activities restricted. If they exceed what can reasonably be expected from either side, then they will not likely be upheld as valid under Dutch law.
Does the language within the document clearly define its purpose? An effective non-competition clause should contain clear wording outlining all details, including how long it applies and which activities are prohibited or restricted during this period. Its overall intent should also be properly defined in order to provide an unambiguous interpretation for both parties involved.
It is important for employers and employees alike to understand when a non-competition clause may or may not apply under Dutch Law before entering into any contractual agreements related thereto. Knowing these factors ahead of time can help avoid costly disputes down the road while still providing protection against potential unfair competition practices between current or former business partners operating within the Netherlands jurisdiction.
---
What is the maximum duration for a non-compete clause in the Netherlands?
When considering the maximum duration for a non-compete clause in the Netherlands, it is important to understand Dutch law. Under Dutch law, in most cases the maximum duration of a non-compete clause cannot exceed one year following termination or expiration of an employment contract.
Employers should bear in mind that any restrictive covenant they wish to impose must be reasonable and proportionate. It is unlawful for employers to attempt to restrict their employee's ability to work for competitors beyond what is necessary for protecting legitimate business interests; this includes attempting to enforce longer than 12 month periods when issuing a non-compete agreement. The enforcement of such clauses can also potentially lead to legal action being taken against the employer if found not to comply with relevant regulations.
When deciding on whether or not to include a non-compete clause in an employment contract or another type of arrangement, it is essential that employers ensure they remain fully compliant with Dutch law. As such, care should always be taken when assessing the appropriate length of time required for a non-compete period under Dutch legislation - no more than 12 months will suffice without running afoul of legal provisions regarding anti-competitive practices.
---
Is there a way to avoid using a non-compete clause?
Are you looking for ways to avoid using a non-compete clause? Well, the good news is that there are plenty of alternatives! For employers and employees alike, understanding these contractual alternatives is essential. So let's take a closer look at what options exist when it comes to avoiding non-competition clauses:
For starters, by entering into an alternative agreement with their employee or contractor, businesses can make sure they have similar protections without relying on non-competes. These agreements may include such things as confidentiality provisions, intellectual property rights stipulations, customer/prospect lists restriction agreements and post-termination obligations. In addition to providing protection against unfair competition, these types of contracts also allow parties to maintain flexibility in terms of roles and responsibilities while still protecting each other's interests.
<
Another way employers can protect themselves from potential competition is through restrictive covenants – more commonly known as 'non-solicitation' or 'no poaching' clauses – which prohibit former employees from soliciting customers or workers away from their previous employer. While not quite as powerful as non-compete agreements, these restrictions can be tailored differently depending on the industry sector and the specific needs of each party.
So if you're looking for an effective way to protect your business without having to use a traditional non-compete clause, consider exploring some of these alternatives:
Create confidential information or IP rights agreement
Restrict access to customer/client list
Draft post termination obligations
Set up restrictive covenants (e.g., no solicitation)
Require employees to sign a non-disclosure agreement.
---
Conclusion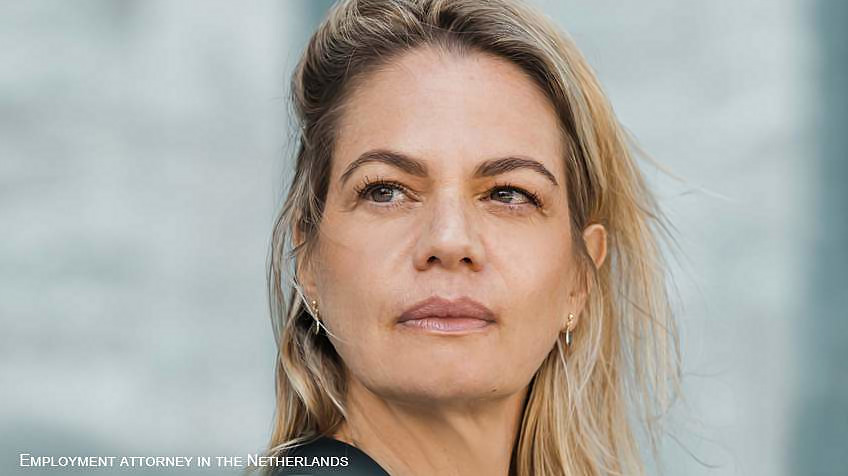 As an Dutch employment lawyer, it is important to understand the legal implications of non-competition clauses in the Netherlands. Breach of a non-compete clause can be subject to serious penalties and therefore it's essential that employers and employees understand their rights and obligations under Dutch law. It's also necessary to consider the maximum duration for such clauses.
Fortunately, there are ways to avoid using non-competition clauses altogether by signing other types of agreements which protect confidential information without placing restrictions on future job opportunities. However, if an employer does choose to use a non-compete clause, then they must ensure that it meets all legal requirements so as not to leave themselves open to potential litigation from their former employee.
My advice would be for both employers and employees alike to seek professional legal counsel when dealing with any issues relating to non-competition clauses under Dutch law. With careful consideration and expert guidance, you'll have peace of mind knowing that your rights are fully protected.
As an employment lawyer in the Netherlands, I am able to advise clients on all aspects of Dutch employment law relating to non-compete clauses in Dutch employment contracts. I would be happy to discuss further details regarding these matters.
---