Dutch employment law centers around strong worker protections. It covers work contracts, termination rights, work hours, and leave entitlements, accommodating both fixed-term and permanent contracts. The distinct 'polder model' involves all parties—employers, employees, and the government—in labor negotiations. Understanding its intricacies is critical due to its comprehensive scope.
---
This comprehensive guide aims to shed light on the key aspects of Dutch employment law, providing valuable insights for both parties involved in the employment process. Topics covered include contracts, working hours, minimum wage, employee benefits, dismissal procedures, and more. By delving into the intricacies of the Dutch employment landscape, this article will serve as an indispensable resource for navigating the ever-evolving legal framework that shapes the world of work in the Netherlands.
The first section details the most important aspects of employment law in the Netherlands, including topics such as minimum wages and working hours, collective labour agreements, discrimination prevention measures and health & safety considerations. It also outlines other facets of employee rights that must be taken into account when hiring new staff or negotiating changes to existing contracts under Dutch employment law. Furthermore, this article covers some key points about dismissal procedures under Dutch employment law and explains why employers need to take special care when carrying out dismissals lawfully.
Finally, the last section looks at various ways in which employers can ensure they remain compliant with current legal requirements concerning employment relationships. By understanding the complexities of Dutch employment law and taking steps towards compliance accordingly, both employers and employees can create mutually beneficial work environments that adhere to all applicable legal provisions.
---
Overview of employment regulations in the Netherlands
Dutch employment law governs the rights and obligations of employers, employees, temporary workers and other categories of persons employed in the Netherlands. As an example, consider a case study involving an employer who hired a foreigner to work for them on a short-term contract without providing any further information about Dutch labour laws or protections. This is against the law in the Netherlands, as anyone working in the country must be informed of their rights under Dutch legislation.
Employment law in the Netherlands covers areas such as worker health and safety, discrimination protection, minimum wage requirements and benefits entitlements. Employers are required to comply with all relevant regulations regarding employee rights; failure to do so can result in significant penalties. Employees have certain legal protections that they must be aware of, including workplace discrimination provisions, holiday entitlements and termination notice periods. Temporary workers also have specific rights that are protected by Dutch employment laws.
Overall, knowledge of both employer obligations and employee rights is essential in order to ensure compliance with Dutch employment law. Understanding these regulations helps to create a safe working environment for all involved parties while ensuring that everyone's interests are respected according to applicable rules and procedures. From there we will now turn our attention towards understanding minimum wage and benefits requirements in the Netherlands.
---
Minimum wage and benefits in the Netherlands
The Netherlands has established a minimum wage to ensure that all employees are paid fairly for their work. In addition to wages, employers must also provide certain benefits to their staff. These include sick pay and holiday allowance which can equate to 8% of an employee's salary each month or 1/12th of the annual leave entitlement.
Employees may be entitled to additional benefits such as a bonus at Christmas or on national holidays, company cars and reimbursements for travel expenses. It is important for both employers and employees to understand exactly what entitlements they are due so that any discrepancies can be rectified quickly and amicably.
In terms of working hours, Dutch employment law states that full-time employees should not exceed 40 hours per week while part-time workers should not exceed 24 hours weekly. Overtime compensation is required if these limits are exceeded; however, there are many other factors that need to be taken into account when it comes to calculating overtime payments including collective agreements and union regulations. To sum up, understanding Dutch minimum wage requirements as well as employee benefits in the Netherlands is essential for creating a transparent system where everyone's interests are respected according to thereto applicable rules and procedures. This will help pave the way towards correctly navigating working hours & overtime regulations in this country moving forward.
---
Working hours & overtime under employment law in the Netherlands
To ensure a fair and equitable workplace, the Netherlands has established certain employment standards that must be met by employers. These include working conditions such as hours of work, payment for overtime and rest periods. They also provide information on social security benefits available to employees who are injured or become ill while in service. It is important to understand these regulations so that they can be adhered to accordingly.
Dutch law requires all employers to provide their staff with adequate breaks throughout the day and weekly rest periods. This ensures workers have sufficient time off from work to rest and recuperate before returning to their duties refreshed and ready for action once more.
Employers also need to pay attention to statutory entitlements related to illness and injury sick leave payments, rehabilitation funds and disability benefits when applicable. Adhering strictly to Dutch employment standards helps create a safe environment where both employers & employees benefit equally according thereto applicable laws & regulations set out by the government thus providing stability for businesses operating within this country moving forward.
---
Vacation time & leave under Dutch labour law
The Netherlands has established certain vacation time and leave entitlements for employees that must be respected by employers. In particular, labour law in the Netherlands requires that all workers receive a minimum of four weeks paid annual holiday each year. Additionally, maternity and paternity leave are also provided for and allowances can be claimed in this regard. Sickness benefits may also apply to those unfortunate enough to suffer from an illness or injury while working during their contractual period.
Employees should be aware of their rights under Dutch dismissal law which governs unfair dismissals as well as providing protection against discrimination when it comes to hiring or promotion decisions. This legislation is designed to ensure fairness in the workplace and upholds employee's right to seek compensation through legal action if necessary. Employment disputes are best resolved out-of-court but there are strict rules outlined in Dutch labour laws governing these situations - such as maximum notice periods & procedures required prior to termination etcetera - which need to be taken into account first before taking any further action accordingly.
Temporary employment contracts lasting no longer than two years are increasingly common across various industries in the Netherlands; especially within technology sectors where demand often fluctuates unpredictably throughout the calendar year thus requiring flexible staffing solutions on occasion thereby allowing businesses some flexibility without being tied down long term whilst still respecting applicable national labor regulations relating thereto accordingly.
---
Employee termination process under Dutch employment law
As employment lawyer in the Netherlands, I advise that employee termination is a sensitive and potentially legally complex issue for employers in the Netherlands. In accordance with Dutch employment law, if an employee's employment contract is terminated by their employer or they are made redundant then they can be eligible for the so called 'transition fee', roughly 1/3 month per worked year. Additionally, redundancy laws protect workers against unjustified dismissal and discrimination on grounds such as age, gender or ethnicity - meaning those affected can challenge unfair dismissals through legal action accordingly.
When negotiating terminations under Dutch labor law it is important to bear in mind rules regarding notice periods which vary depending on how long the individual has been employed.
These procedures serve both parties interests ensuring fair treatment across all cases of potential separation between employers & employees whilst upholding applicable national regulations relating thereto respectively.
---
Employment contracts under Dutch law
Employment contracts are a vital part of the employment relationship between employers and employees in the Netherlands. The Dutch Civil Code requires that all permanent or fixed-term contracts must be written down, with details such as job title, duties and salary specified in order to ensure legal compliance. Furthermore, minimum wage is mandatory for all positions within the country - setting an important baseline for employee rights & protections which cannot be circumvented by any contract agreement. Additionally, particular attention should also be paid if hiring foreign workers; since additional regulations apply for those coming from outside of Holland including obtaining work permits before commencement of service respectively.
Equal opportunities should always be upheld regardless of race, gender or age when carrying out recruitment processes as set forth through national legislation accordingly – meaning qualified applicants cannot be passed over unfairly due to their personal characteristics. In addition to this it is essential to create policies aimed at preventing discrimination and harassment given its damaging effects on workplace culture & morale overall. Therefore clear communication regarding expectations surrounding acceptable behavior should be outlined both internally & externally so everyone involved understands what is expected of them moving forward.
---
Discrimination & harassment policies under Dutch employment law
Discrimination & harassment policies are essential for creating a respectful and positive workplace environment. In the Netherlands, employers have an obligation to protect their employees from any form of discrimination or prejudice under Dutch employment law – meaning that all workers should be treated equally regardless of age, gender or race. Additionally, expats who come to work in Holland must also adhere to these standards.
When it comes to preventing discrimination and harassment in the workspace, there are several steps which need to be taken. Clear rules should be established regarding acceptable behavior. This includes setting out expectations both internally & externally so everyone involved knows what is expected of them moving forward. Such guidelines should also include information on how grievances can be reported if necessary.
In addition to this, employers must adhere to health & safety regulations when employing people in the Netherlands as set forth by national legislation – including providing proper protective equipment (PPE) during certain activities such as welding or operating heavy machinery etcetera. Furthermore, workplaces must meet certain criteria regarding lighting conditions, ventilation systems & temperature levels according to local ordinances respectively - making sure all employees remain safe while performing their duties throughout each shift accordingly.
---
Health and safety requirements under Dutch employment law
When it comes to the safety of employees in the Netherlands, employers have a duty of care that must be taken seriously. The Dutch labor market is highly regulated and carries stringent health & safety requirements for business operations within the country – meaning both employers and workers alike are responsible for ensuring conditions remain safe at all times. From providing adequate workplace insurance coverage to making sure pension plans are updated regularly; there are numerous obligations which need to be met in order for companies to operate legally within Holland's jurisdiction.
To begin with, employers should take special precautions when dealing with hazardous materials or equipment as these can result in serious injury if mishandled incorrectly. Additionally, they should ensure their company is up-to-date on current legislation regarding data protection regulations so no employee information is ever exposed without consent from either party involved respectively.
Finally, any changes made to existing internal policies should always be communicated clearly amongst colleagues and enforced accordingly; failure to do so could result in legal action against those who neglect their duties moving forward. Employers must maintain proper records pertaining to personnel management including hiring/firing documents, annual performance reviews etcetera – taking into account every detail necessary when running a successful operation throughout the Netherlands successfully.
---
Data protection regulations and employment law in the Netherlands
Data protection is an important aspect of Dutch employment law. Companies have the responsibility to ensure that their employees' personal information and data remains secure. This includes not only physical documents, but also digital files such as emails or other records stored in a computer system. The General Data Protection Regulation (GDPR) provides specific guidelines for employers regarding how best to handle employee data responsibly. Furthermore, those wishing to employ foreign workers must obtain a valid Dutch employment visa from the Netherlands Immigration Office prior to any labor migration taking place within the country itself.
Employees themselves are also subject to certain tax requirements while working in Holland; they must pay income taxes on earnings derived through work-related activities, along with health insurance contributions which will be deducted directly from net wages each month. Additionally, individuals should make sure that all necessary paperwork relating to these matters has been completed correctly – failure to do so can lead to severe penalties being imposed upon offenders by the relevant authorities over time.
Finally, businesses are obligated under Dutch tax law for employees to provide social security contributions which go towards funding unemployment benefits and pensions amongst others - thus allowing people access financial support during times of hardship if needed further down life's path. It is essential that companies remain compliant when dealing with this specific area of legislation moving forward; otherwise serious consequences may arise depending on situation presented accordingly.
---
Social security contributions in the Netherlands
As a result of the social security contributions employers are required to make in accordance with Dutch law, employees benefit from collective labor agreements which regulate such matters as minimum wages and working conditions. Furthermore, businesses may also choose to enlist the services of an employment agency in order to find suitable candidates for job vacancies; this can be especially helpful when recruiting foreign workers or those on temporary contracts.
In addition to collective labor agreements and agencies, there is a range of other legislative provisions which companies must comply with when dealing with their employees collectively – including dismissal law. This encompasses any situation where several individuals are made redundant at once due to business restructuring or insolvency; firms need to ensure that adequate notice periods and severance payments are provided if applicable before proceeding further. Finally, it is essential that employers stay up-to-date regarding changes in legislation surrounding Dutch employment so as not to face potential legal issues down the line associated with compliance failure moving forward.
---
Company restructuring & insolvency in the Netherlands
The labor regulations in the Netherlands are designed to protect employees' rights, and companies must adhere to them when restructuring or facing insolvency. Dismissal law is particularly pertinent in these scenarios; any proposed changes that would affect a large number of staff should be raised with the relevant trade unions prior to implementation. Furthermore, employers must also provide adequate notice periods and severance payments as applicable before proceeding further.
It is essential that businesses remain up-to-date on all new legislation related to Dutch employment law so they can adequately prepare for potential legal issues down the line associated with noncompliance. This includes staying abreast of collective agreements which may be renegotiated by trade unions at certain intervals – often including provisions regarding minimum wages and working conditions. It is within an employer's best interests to ensure compliance with such rules from the outset as this helps avoid costly disputes later on.
---
Unions & collective bargaining in the Netherlands
Employment relations in the Netherlands are heavily regulated by trade unions and collective bargaining agreements. It is important for businesses to understand their legal obligations under these arrangements, as failure to do so can result in increased costs or penalties down the line. Here are some key points to consider when navigating union-related issues:
Union recognition & representation: unions represent certain groups of workers within a company, negotiating on behalf of them with employers. Companies should be aware of which employees fall into this category, as well as any regulations regarding recognition and representation rights that must be adhered to;
Collective Bargaining Agreements: these agreements often include provisions related to minimum wages and working conditions, amongst other areas. As such, it is essential that companies stay up-to-date on current CBAs negotiated between their respective unions - making sure they remain compliant at all times;
Union membership: whilst not obligatory in the Netherlands, many firms still encourage staff members to join trade unions due to the benefits associated with doing so. This includes access to advice about labor law compliance matters along with assistance during disputes – both of which can help protect employers from potential litigation risks later on.
---
Enforcement & penalties under employment law in the Netherlands
With a clear understanding of unionization and collective bargaining requirements in place, what happens when employers or employees fail to meet their legal obligations?
What enforcement measures are available for ensuring compliance with Dutch employment law?
Any employee who believes they have been treated unfairly may choose to file a complaint with the local court system. This could involve bringing forward claims related to unpaid wages or unlawful dismissal, as well as other matters involving employer negligence or abuse of power. However, it is important to note that before taking this step, workers should inform their employer about any issues and seek advice from trade unions or other professional bodies if necessary – aiming towards a mutual agreement rather than escalating matters further into litigation proceedings wherever possible.
Ultimately, ignorance is no excuse under Dutch employment law – particularly when faced with steep financial penalties down the line. Therefore, both employers and employees alike must take responsibility for staying informed about current regulatory frameworks in order to avoid unnecessary disputes later on.
---
Dispute resolution procedures under Dutch law
In the event of any disputes or disagreements between employers and employees, it is important for both parties to be aware of their rights and responsibilities under Dutch employment law. As such, there are a number of options available in terms of dispute resolution procedures that aim to resolve issues quickly and effectively.
For instance, one avenue open to those seeking redress is mediation – where an impartial third-party will act as an intermediary between the two sides involved. This process typically involves working together to identify areas of disagreement before negotiating a mutually beneficial outcome; allowing matters to be resolved without having to resort to legal action further down the line. Alternatively, workers may also choose to file a complaint with the local court system if they feel that their employer has violated labor laws or neglected their contractual obligations in some way. Such grievances can include claims related to unpaid wages or wrongful dismissal, among other workplace infringements.
Overall then, navigating Dutch employment law requires both employers and employees alike take responsibility for staying informed about current legislation - particularly when faced with potential financial penalties or expensive litigation proceedings later on. With this knowledge firmly in hand, businesses can better avoid unnecessary conflict while ensuring compliance with all relevant regulatory frameworks at all times.
---
Tax obligations & employment law in the Netherlands
At the heart of any employment relationship lies a number of tax obligations; as such, it is essential for employers and employees to be aware of their respective responsibilities when operating within the Dutch system. To this end, various channels exist through which taxes can be paid in accordance with current legislation - each of which are designed to ensure both parties remain compliant at all times.
As such, adhering to these regulations not only safeguards against costly disputes further down the line but serves as an important reminder that social responsibility should always take precedence where finances are concerned - no matter how complex or convoluted the bureaucratic processes involved might seem at first glance. Ultimately then, being mindful of one's legal requirements provides invaluable peace-of-mind for businesses and individuals alike throughout every stage of the employment process.
---
FAQs - about employment law in the Netherlands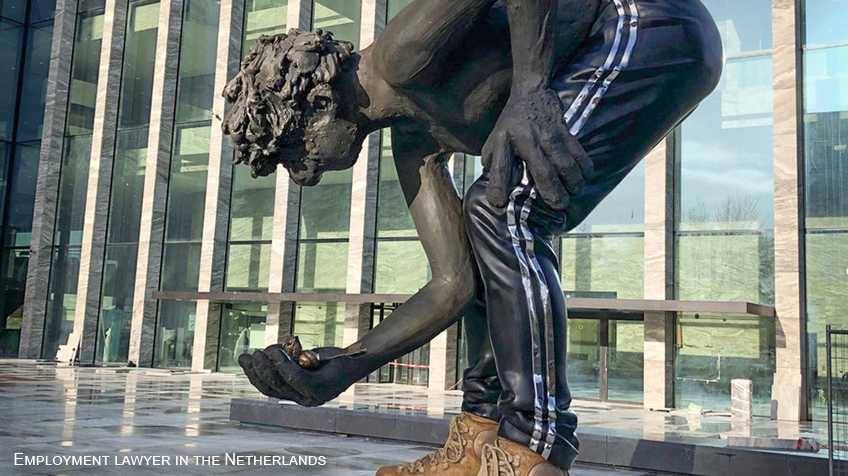 1. What are the main types of employment contracts in the Netherlands?
The main types of employment contracts in the Netherlands are:
fixed-term contracts
indefinite (permanent) contracts, and
temporary contracts (through employment agencies).
---
2. How is the minimum wage determined in the Netherlands?
Minimum wage determination in the Netherlands: The Dutch government sets the minimum wage, which is adjusted twice a year (January 1 and July 1). The minimum wage depends on the employee's age and working hours.
---
3. What are the standard working hours and overtime regulations in the Netherlands?
Standard working hours and overtime regulations: Standard working hours are usually 36, 38, or 40 hours per week. Overtime pay is not regulated by law, but can be agreed upon in individual contracts or collective labor agreements.
---
4. How are vacation days and holiday pay calculated for employees in the Netherlands?
Vacation days and holiday pay calculation: Employees are entitled to a minimum of four times their weekly working hours as vacation days per year. Holiday pay is generally 8% of the gross annual salary and is typically paid in May.
---
5. What are the rules regarding maternity and paternity leave in the Netherlands?
Maternity and paternity leave rules: Maternity leave is 16 weeks (4-6 weeks before the due date and 10-12 weeks after). Paternity leave is up to 5 days fully paid leave after the birth, plus an additional 5 weeks at 70% of the employee's salary.
---
6. How does the Dutch law regulate employee dismissal and termination procedures?
Employee dismissal and termination procedures: Employers must have a valid reason for dismissal and follow the correct procedures, which may include obtaining permission from the Employee Insurance Agency (UWV) or the court.
---
7. What is the role of trade unions and collective bargaining agreements in the Netherlands?
Trade unions and collective bargaining agreements: Trade unions negotiate collective bargaining agreements (CBAs) with employers, which set the terms and conditions for employment in various sectors. CBAs can cover matters such as wages, working hours, and dismissal procedures.
---
8. How does the Netherlands address workplace discrimination and equal treatment?
Workplace discrimination and equal treatment: Dutch law prohibits discrimination based on factors like race, sex, age, and disability. Employers must ensure equal treatment and provide a safe, inclusive work environment.
---
9. What are the rights and responsibilities of employers and employees in cases of illness and sick leave under Dutch law?
Rights and responsibilities during illness and sick leave: Employees are entitled to continued payment (usually 70% of their salary) during sick leave for up to two years. Employers must create a reintegration plan to help the employee return to work.
---
10. How do non-compete clauses work under Dutch employment law?
Non-compete clauses in Dutch employment law: Non-compete clauses restrict employees from working for competitors or starting a competing business for a certain period after leaving their job. These clauses must be reasonable and agreed upon in writing.
---
11. Under Dutch employment law, what is the maximum amount of overtime employees can work?
Working overtime is a common practice for many employers and employees in the Netherlands. The maximum amount of hours an employee can work overtime varies based on the type of job they are employed in, as well as their age.
According to Dutch legislation, full-time employees over 18 years of age may not be asked to work more than 12 hours per day or 60 hours per week. Overtime should also not exceed four hours per day or 24 hours per week. Employees under 18 years old must not be asked to work more than 8 hours per day or 40 hours a week, with no more than two hours' overtime each day and a total of 10 extra hours weekly. These regulations apply only when working beyond normal contractual terms.
---
12. Are there specific laws in the Netherlands, protecting employees from discrimination based on gender?
Discrimination based on gender is a pervasive reality in many workplaces. In the Netherlands, there are specific laws that protect employees from this form of discrimination.
The Dutch Equal Treatment Act prohibits any forms of unequal treatment between men and women in work situations. It applies to recruitment, hiring, promotion, compensation, job assignment, training opportunities, termination of employment, or other terms and conditions of employment. The act also states that employers cannot use pre-employment tests or questions which could lead to discriminatory practices related to gender identity or sexual orientation.
Employers must ensure they comply with all applicable anti-discrimination laws when making decisions about employee rights and responsibilities within the workplace. Employers who violate such laws may be held liable for damages caused by their actions. Additionally, an organization's reputation may suffer if it is found guilty of engaging in unlawful discrimination against its employees or prospective hires. Employees have access to remedies through judicial proceedings and administrative enforcement authorities if they feel their rights under the law were violated due to gender-based discrimination.
---
13. Under Dutch law, are there any tax breaks available for employers?
Employers in the Netherlands may be eligible for tax incentives when they hire new employees. These breaks can help employers to reduce their financial burden and also benefit entrepreneurs who are just starting out.
Tax deductions are available on certain expenses incurred for hiring personnel, such as training costs and recruitment fees. Furthermore, there are certain contributions made by employers which qualify for tax relief including pension premiums, social security payments and accident insurance premiums. Employers should familiarize themselves with these laws before making any decisions regarding taxation and benefits provided to their employees so as to ensure compliance with Dutch employment law regulations.
In addition, various grants and subsidies may be accessible depending on particular industry type or number of hired employees; thus it would be beneficial for employers to research further into what types of allowances could potentially be claimed from governmental bodies in order to optimize cost savings over time.
---
14. What are the penalties for non-compliance with Dutch labor laws?
Non-compliance with labor laws can have serious consequences in the Netherlands. Employers must ensure they are aware of the various regulations and understand the penalties for failing to comply. The Dutch authorities take a strong stance on non-compliance, providing both criminal and civil sanctions depending on the severity of any violations.
The most common penalty is an administrative fine imposed by the Inspectorate SZW (Inspectorate Social Affairs & Employment). These fines can range from €500 up to a maximum of €82,000 per violation or incident and may be increased if there are numerous violations present. In addition to these fines, employers may also face additional financial liabilities such as back pay due to failure to adhere to minimum wage requirements. Furthermore, companies may suffer reputational damage that could result in lost business opportunities or lawsuits from employees whose rights were violated.
Any individuals found guilty of violating labor laws within their organization may also face individual charges related to their actions. It is therefore essential all employers familiarize themselves with applicable law and remain compliant with it at all times. Failure to do so could result in significant repercussions both financially and legally.
---
15. Are there any restrictions on the types of employment contracts that can be used?
The employment law landscape in the Netherlands is complex and ever-changing. To navigate this terrain, it is important to understand what restrictions may be placed upon employers for different types of employment contracts. As the old adage goes "knowing is half the battle", so understanding these conditions can help both employees and employers stay compliant with Dutch labor laws. This article will address two key questions:
Are there any restrictions on the types of employment contracts that can be used?
What are the penalties for non-compliance with labor laws?
Ad 1. When considering a type of contract, there are several factors to take into account such as:
age
education level
length of agreement
level or nature of work allowed
obligations which could include contributions to social security funds, taxes, benefits etc.
In addition, some forms of temporary contracts may have limitations regarding how long they can remain active before renewal or termination.
It is also worth noting that certain sectors might have specific regulations governing the terms of their employment contracts due to collective agreements negotiated by trade unions. Similarly, many industries require jobseekers to complete vocational training courses prior to being employed in a particular position so make sure you are aware of any additional qualifications needed when recruiting staff.
Ad 2. Any organizations failing to comply with relevant legislation risk substantial fines or other sanctions imposed by regulatory authorities including criminal prosecution in more serious cases. Therefore it is essential that employers ensure all new hires meet legal obligations and contractual provisions, while offering support and guidance where necessary to help protect all parties involved during their period of engagement.
---
My conclusion with regard to employment law in the Netherlands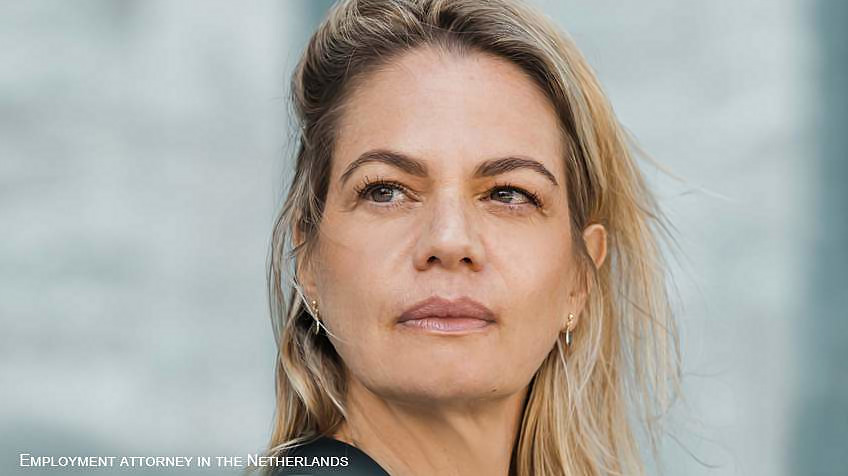 In conclusion, the Netherlands' intricate employment law framework plays a crucial role in safeguarding the rights and interests of both employers and employees. A thorough understanding of these regulations helps to foster a harmonious and productive work environment, ensuring that all parties comply with their respective obligations.
By adhering to Dutch employment law, employers can create a supportive workplace that values equal treatment and respects the rights of each individual. In turn, employees can contribute to a thriving economy with increased job satisfaction, knowing that they are protected by a robust legal system.
As a result, a comprehensive grasp of the Netherlands' employment law not only contributes to the well-being of those directly involved in the workplace but also promotes economic stability and growth across the nation. This underscores the importance of staying informed about the latest developments in Dutch employment law and working diligently to uphold its principles in everyday business practices in the Netherlands.
As an experienced employment lawyer in the Netherlands, I am able to advise clients on all aspects of labor law in the Netherlands. I would be happy to discuss further details regarding this.
---