As an expert employment lawyer in the Netherlands, I understand the importance of protection against dismissal under Dutch employment law. Under Dutch law, employees have robust legal rights that employers must respect or face significant financial penalties. This article will provide a comprehensive overview of these protections and explain how they can help both employers and employees ensure their interests are protected in the workplace.
The Netherlands is known for having one of the most advanced systems of labour regulation in Europe. Its laws protect workers from arbitrary dismissals and make it difficult for employers to terminate contracts without cause. This means that even if an employee has been laid off due to economic factors, he or she still retains certain rights under the law.
In addition to protecting employees from unjustified terminations, Dutch employment law also provides important safeguards against discrimination based on sex, race, religion or other characteristics. It requires that all individuals be treated equally with regard to hiring decisions and job security, regardless of background or personal beliefs. With this information in hand, both employers and employees can feel confident knowing their rights are secure when navigating any potential disputes in the workplace.
---
What Is Dismissal?
Dismissal is a term used to describe the end of an employment contract between an employer and employee. It can also be referred to as a layoff, termination, firing or discharge. Dismissal occurs when an employer takes action to end the working relationship with their employee for certain reasons that are outlined in Dutch Employment Law. An employee may be dismissed due to reorganizational purposes, performance issues or other circumstances stipulated by law.
When dismissal has occurred, both parties must comply with specific procedures related to ending the employment contract under Dutch Employment Law. It is important to understand that dismissals are not always final and there are various legal avenues available for employees who feel they have been wrongfully terminated from their role.
It is essential for employers and employees alike to be familiar with their rights and responsibilities regarding dismissals so that any disputes which arise can be resolved quickly and fairly. As such, navigating the complexities of Dutch Employment Law requires expert knowledge in order to ensure all applicable regulations are adhered to. With this understanding of what constitutes dismissal, we now turn our attention towards exploring the different types of dismissal that exist under Dutch employment law.
---
What are the types of dismissal under Dutch law?
In Dutch employment law, there are several types of dismissal which employers should be aware of. The first is a layoff or redundancy dismissal, in which an employee's job has become redundant due to cost-cutting measures or other organizational changes.
In other dismissal situations an employer makes working conditions so difficult for an employee that they must leave their job. This could include reducing hours without prior agreement or changing terms without negotiation. It is most likely that any such actions are in breach with existing legal protections because of an unfair treatment.
Finally, disciplinary dismissals (misconduct) occur when an employee fails to comply with company policies or behaves inappropriately at work. This could range from minor breaches to gross misconduct and may result in immediate termination depending on the severity of the issue.
---
Employer's obligations when dismissing an employee under Dutch employment law
Under Dutch employment law, employers have certain obligations when dismissing an employee. The dismissal procedure must be in line with the legal requirements regarding a valid termination of an employment contract. Employers must consider all aspects of the dismissal and act in good faith when executing it. They are also obliged to provide adequate compensation payments or severance payments for any losses suffered by the dismissed employee due to premature termination of their job.
In addition, employers must ensure that any disputes arising from a dismissal are handled properly and efficiently. This usually involves making sure there is an opportunity for the parties involved to present evidence before a labor court or other qualified body. Furthermore, employers should seek advice and guidance from experienced professionals throughout the entire process, as failure to do so can result in serious sanctions being imposed on them by the relevant authorities.
It is important for employers to remember their responsibilities when carrying out dismissals so they avoid potential penalties or litigation down the road. Without fulfilling these obligations correctly, they may potentially face significant financial repercussions if found guilty of illegal practices related to such procedures. With this in mind, employers should approach every dismissal situation with caution and adhere strictly to applicable regulations while considering both sides' interests simultaneously.
Employees who believe they were wrongfully dismissed can pursue justice through the courts or other avenues provided under Dutch law, thereby protecting their rights against unfair treatment at work.
---
Employee rights under Dutch law regarding dismissal
Employees in the Netherlands have a number of employment rights regarding dismissal, designed to protect their interests and ensure fair treatment. The main protections include:
Redundancy procedures: Employees must be informed of any potential redundancies and consultation with them is required before any decisions are made.
Dismissal protection: Employers must provide justification for termination or face legal action from employees. This includes written notice of the reasons and an opportunity to respond.
Legal advice: Employees can seek independent legal advice prior to signing any documents related to their dismissal.
Fair compensation: If dismissed without cause, employers may be liable for severance payments.
It is important that all parties understand the applicable laws surrounding employee rights regarding dismissal, as there are severe consequences for employers who fail to comply with these regulations.
In order to ensure compliance, it is recommended that employers seek professional legal advice about their obligations under Dutch law. Doing so will help prevent disputes between employers and employees over possible dismissals, providing greater security and peace of mind for everyone involved. Transitioning into the subsequent section on 'grounds for valid dismissal in Dutch law', understanding when legally dismissing an employee is essential knowledge for both employers and employees alike.
---
Grounds for valid dismissal in Dutch law
Dismissal in the workplace is a serious issue, and Dutch employment law provides strict regulations that employers must adhere to when carrying out dismissals. Valid dismissal reasons are outlined by the criteria set forth in the Dismissal Act. Generally speaking, there are several rounds for valid dismissal that may be used as justification: for instance: incompetence or incapacity; redundancy; economic circumstances; and misconduct, but also disturbed employment relationship.
Incompetence or incapacity refers to situations where an employee has repeatedly failed to perform up to expectations despite having been given sufficient chances to improve their performance. Redundancy occurs when an employer reduces its workforce due to changes such as restructuring, relocation of operations, or technological advancements. Economic circumstances refer to financial hardships experienced by an employer due to external factors beyond their control, such as market trends or decreased demand for goods and services. Misconduct covers any behavior from an employee which goes against company policies, including negligence, theft, fraud, sexual harassment and violence.
It is important for employers to ensure they abide by all relevant dismissal laws before proceeding with termination proceedings. Careful consideration must be taken into account when evaluating whether one of these grounds apply in order for dismissal action to be deemed valid under Dutch law.
---
Notice periods & severance payments under Dutch law
Under Dutch employment law, notice periods and severance payments are important tools for protecting employees against dismissal. Several measures needs to be adhered to.
It is also important that employers abide by all other applicable laws when it comes to dismissing an employee, such as giving them proper warning before taking action or providing reasons why they were let go. This ensures that employees are not unfairly treated during this process and helps protect them from potential litigation down the road.
---
Unfair dismissal & redundancy procedures under Dutch law
Under Dutch employment law, employers must follow certain procedures when dismissing an employee. It is considered unfair dismissal if these processes aren't followed correctly or the termination has been caused by discrimination based on race, religion, sex, age, disability or other protected characteristics. Redundancy procedures also need to be adhered to in order for a dismissal to be lawful. Employers should also ensure that their dismissal procedure is fair and reasonable.
In addition to following the specific guidelines set out in legislation, employers may still have additional obligations depending on collective agreements and any applicable works council regulations which might apply at their workplace. These can include provisions relating to severance payments as well as rules about how redundancy decisions are taken.
Due to the complexity of Dutch employment law surrounding dismissals and redundancies it's important for employers to seek professional advice from an experienced Netherlands employment law practitioner, who specializes in this area prior to taking any action regarding termination of staff members' contracts. Doing so will help protect them against potential claims of unfair dismissal or breach of contract.
Taking into account collective agreements & employee representation is essential when making changes within the workforce environment due to its ability to modify existing legal requirements, thus further protecting both employer and employee rights during a difficult situation such as a lay-off or redundancy process.
---
Collective agreements & employee representation in Dutch labor law
Dutch labor law provides a wide range of protection against dismissal, which includes collective agreements and employee representation. A collective agreement is an arrangement between employers and employees that sets out their rights and obligations in employment matters. It may include provisions for the amount of notice to be given before dismissal or other arrangements related to severance pay or redundancy procedures.
Employee representation involves having representatives from the workforce who act on behalf of all workers within a group or organization. This helps ensure that any decision made about dismissing workers takes into consideration their perspectives and interests. The employee representative has the right to attend meetings with management concerning dismissals, and they must be informed of any changes made to the dismissal procedure beforehand. Furthermore, if there are disputes arising from the dismissal process, then the employee's representative must also take part in negotiations relating to such issues.
In Dutch labor law, both collective agreements and strong employee representation help protect workers against unfair practices surrounding dismissal procedures by providing them recourse if needed. By taking these measures into account prior to making decisions about terminating someone's employment, companies can avoid costly claims for reinstatement or compensation later down the line.
---
Reinstatement or compensation claims in Dutch employment law
When facing dismissal under Dutch employment law, there are several claims that an employee can make in order to protect their rights. Reinstatement or compensation claims represent two of the most common options.
Reinstatement is a claim made when the employee believes they have been unfairly dismissed and wishes to seek continued employment with their employer. This type of claim requires demonstrating wrongful termination according to Dutch law. The employee must also demonstrate that reinstatement is possible and appropriate given the circumstances surrounding the dismissal. If successful, reinstatement will allow them to maintain their position as if no dismissal occurred at all.
In terms of compensation claims, these occur when reinstatement is not feasible due to irreparable damage done by unfair dismissal or when it simply isn't desirable for the employee anymore. In such cases, employees can file a claim for monetary damages from their former employers instead. These claims usually involve proving financial losses incurred due to wrongful termination, including loss of wages, benefits and other forms of remuneration arising out of unfair dismissals under Dutch law. The best course of action for employees facing potential wrongful dismissal should be seeking legal advice about available remedies under Dutch law before making any decisions regarding reinstatement or compensation claims against their employer.
---
Seeking legal advice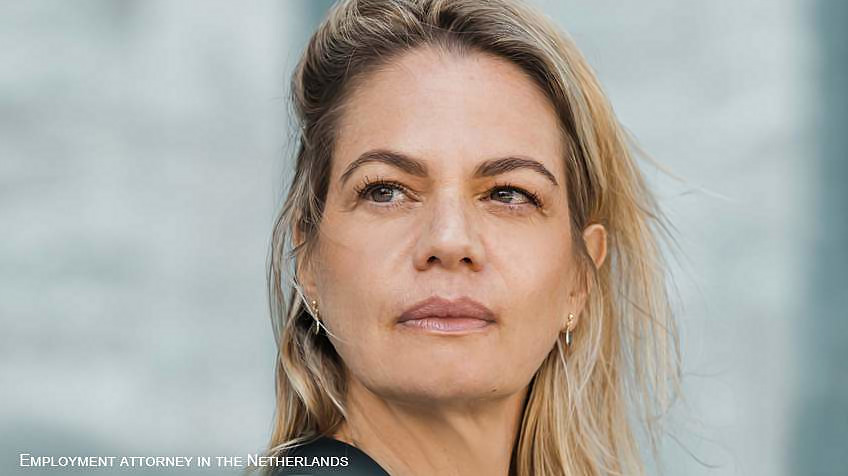 If you are concerned about your rights and protection against dismissal under Dutch employment law, seeking legal advice is essential. Professional legal counsel can help inform you of the specific laws that apply to your situation and provide guidance on how best to protect yourself in case of unjustified termination or other unfair treatment.
It is important to research an experienced employment law counsel in the Netherlands who is specialized in dismissal rights. Such a professional will be able to advise you on potential courses of action depending on the circumstances surrounding any potential or actual dismissal. They may also be able to negotiate with employers on behalf of their clients should they seek alternative remedies such as severance packages or settlement agreements.
When considering representation for matters regarding Dutch employment law and its associated dismissal rights, it is paramount that one seeks qualified legal advice from a reliable source. The right attorney can ensure that employee rights are defended throughout the process and maximize chances for a successful outcome.
As an experienced employment lawyer in the Netherlands, I am able to advise clients on all aspects dismissal protection under Dutch law. I would be happy to discuss further details regarding this.
---