What is the Dutch Law Institute?
The Dutch Law Institute is a Dutch NGO. It has been established (in the form of a Dutch foundation, in Dutch: stichting) on May 7th, 2021. The Dutch Law Institute operates in close consultation with a number of third parties.
The Institute aims to be an independent and preeminent centre of expertise, particularly in the fast-expanding areas of:
The Dutch Law Institute strives to be an esteemed legal institution in the Netherlands. The Institute is currently working on publishing an online English guide to these subjects.
Edited by a team of experienced lawyers, headed by Jan Willem de Groot, this legal resource aims to make Dutch law more accessible for everyone - domestically and abroad.
In addition to its legal publishing and outreach initiatives, the Institute takes on a variety of other initiatives designed to increase access to these Dutch legal areas. These include providing authoritative commentary in both national (Dutch) and international media outlets, providing strategic advice on legal issues regarding Dutch contract law, employment law and litigation in the Netherlands, as well as organizing thought-provoking lectures, seminars, and other events related to legal interest.
The Dutch Law Institute is proud of its excellence and dedication to legal education, and makes an effort to be positioned at the forefront of legal practice. The Institute remains dedicated to improving public understanding of complex legal concepts in Dutch law, while working to uphold access to justice and the rule of law in the Netherlands.
---
Founders of the Institute and members of the board: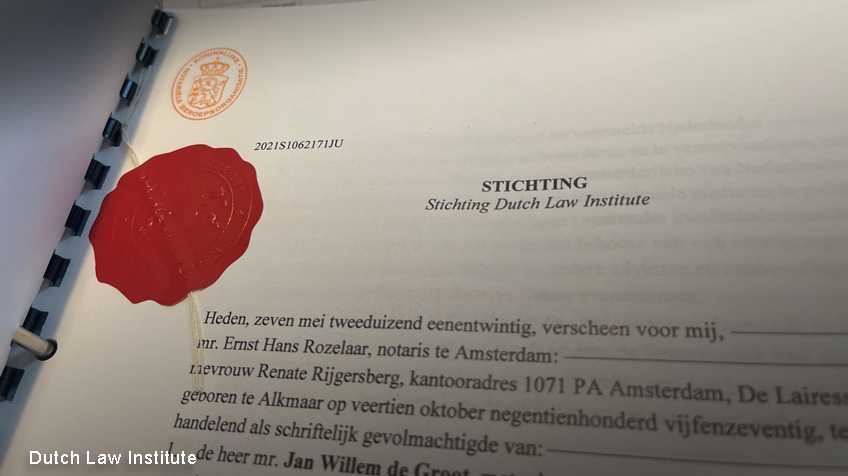 The founders and current members of the board are:
Jan Willem de Groot - chairman
Albertus S. Alting - secretary, and
Abel Dick Bos - treasurer.
Jan Willem de Groot is a lawyer in the Netherlands. Jan Willem has practiced as an attorney-at-law ('advocaat') for over 35 years. As a Dutch attorney, he advised both local and foreign clients. Jan Willem is one of the initiators and one of the three founders of the Dutch Law Institute. Jan Willem, as the Chairman of the Institute's Board, is responsible for providing the overall strategic direction for the Institute, including setting its goals and objectives, and developing plans and policies to achieve them. In addition, he is responsible for managing the day-to-day activities of the Institute, overseeing its operations and ensuring that they are carried out efficiently and effectively.
Jan Willem works closely with the other members of the Board and the Institute's management team to develop and implement programs, projects, and initiatives that further the Institute's mission and goals. He also represents the Institute in external forums, such as conferences and other legal events, and builds relationships with key stakeholders in the legal world, including government officials, donors, and partners. Overall, Jan Willem plays a vital role in ensuring that the Institute operates smoothly, achieves its objectives, and shall be a respected leader in the field of Dutch civil law.
Jan Willem and the other board members of the Dutch Law Institute serve on their board without receiving any form of compensation for their services. They have agreed to serve the Institute in this capacity as a way of contributing towards its mission and objectives.
Jan Willem and the other board members generously give their time, knowledge, and expertise to guide the Institute, make crucial decisions, and oversee its operations - all without any expectation of personal financial reward. Their voluntary service to the Institute demonstrates their deep dedication to its mission and importance for society at large. Jan Willem and the other board members see their involvement with the Institute as a way of giving back, rather than seeking personal gain. Their dedication is clear in how they serve without compensation for the sake of maintaining and upholding its values.
---
Terms of use and privacy policy of the Institute:
The content provided on this website, www.dutch-law.com, is offered by the Dutch Law Institute for general information purposes only. It cannot deal with the specific details of any particular situation. It is intended to provide (international) business parties with information on Dutch contract law, employment law and litigation in the Netherlands. The Dutch Law Institute makes every reasonable effort to ensure the content of this website is current and accurate, however it can not guarantee it is up to date or entirely free of errors. The content on this website is not intended and must not be construed to constitute legal advice. Visitors should not rely on information on this website as a substitute for personal legal advice. It is essential to seek proper professional advice before deciding on your course of action.
Regarding the use of this website, please read: the Dutch Law Institute's terms of use and privacy policy.
---
Correction and clarification policy:
At the Dutch Law Institute, we uphold the value of delivering precise, lucid, and comprehensive information to our readers and stakeholders. However, we understand that errors can occur, and it is our duty to promptly rectify and clarify any inaccuracies that may arise.
To ensure the dependability of our published materials, we have established a rigorous Correction and Clarification Policy. In the event that we detect a substantive error in any article or material that we have published, we will quickly release a correction to elucidate the change. We acknowledge our accountability and will make every effort to guarantee that our readers are accurately informed.
Moreover, we recognize that clear and detailed language is of utmost importance in legal communication. If an article or material is technically correct but could benefit from more lucidity, we will promptly revise the language and provide a clarification. We treasure our readers' time and attention and are dedicated to presenting information in the most explicit and concise manner possible.
At the Dutch Law Institute, we hold transparency and accountability as the building blocks of trust. We are steadfast in maintaining the highest standards of accuracy and clarity in all of our communications. Our Correction and Clarification Policy reflects our steadfast commitment to providing dependable and informative content to our readers and stakeholders.
---
Diversity policy:
The Dutch Law Institute is wholeheartedly devoted to cultivating an optimal atmosphere for our members and stakeholders. Our institutional culture embodies an unwavering dedication to diversity and inclusion, recognizing the significant benefits to our community and society at large. We consistently strive to cultivate an inclusive setting that cherishes and celebrates differences while supporting each individual's potential.
Our ambition is to be a paragon of diversity and inclusion, uniting people from all walks of life and perspectives. We strongly believe that accepting diversity enhances our capacity to serve our community and interact with the worldwide community.
We will persist in actively endorsing diversity and inclusion in all aspects of our organization, encompassing our policies, practices, and programs. We welcome and appreciate all contributions from individuals, irrespective of their race, ethnicity, gender, age, religion, sexual orientation, or ability. Our pledge at the Dutch Law Institute is to create a society where all members feel esteemed, sustained, and enabled to achieve their goals.
---
The Dutch Law Institute and the Dutch Bar Association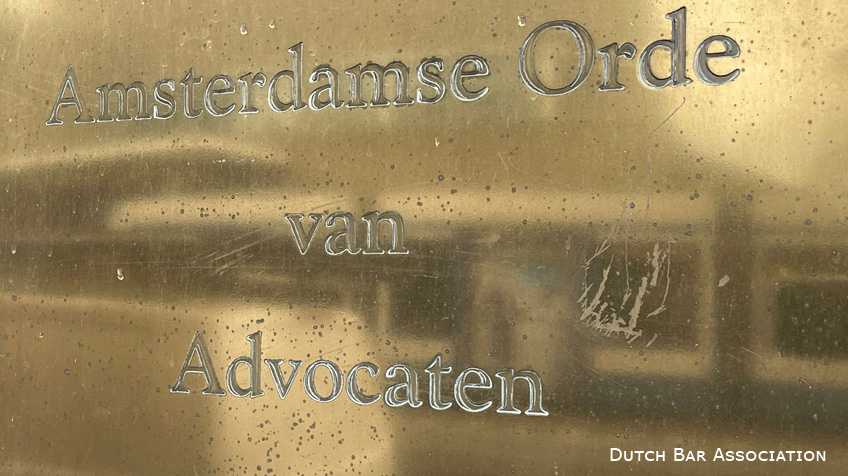 The Dutch Law Institute and the Dutch Bar Association are independent and separate organizations and do not have any form of partnership, joint venture, agency, employment, or any other type of formal relationship. These two organizations have their own statutory goals. Neither one controls the other. As such, they are solely responsible for complying with the laws, rules, and regulations that apply to their own respective activities.
---
Hours:
Monday 9am–5pm
Tuesday 9am–5pm
Wednesday 9am–5pm
Thursday 9am–5pm
Friday 9am–5pm
Saturday Closed
Sunday Closed
---
Website:
---
Linkedin page:
Linkedin profile page of the Dutch Law Institute
---
Phone number:
---
Email address:
---
Address:
Dutch Law Institute
Beethovenstraat 124-3
1077 JR Amsterdam
The Netherlands
---
Province:
Noord-Holland - this coastal province has always attracted companies and people from all over the world. At the moment the Amsterdam Metropolitan Area alone counts 3,150 international companies and is home to 170 nationalities.
---
Legal info:
Legal form of the Dutch Law Institute: Dutch foundation (in Dutch: stichting)
Date of formation of the foundation: 7th of May, 2021
Chamber of Commerce registration #: 82765170
RSIN: 862595824
---
View in Google Maps:
The Institute's offices on Google maps
---
Google short link:
---
Google Plus Code:
---
Find us on the web:
---
Link to download GPS coordinates:
---
Nearest train station:
Station Amsterdam Zuid (WTC) - directions
Trains: intercity and sprinter - planner
---
Nearest metro station - subway - underground:
Subway services: 50, 51 and 52 - see planner
---
Nearest trams:
---
Logo file
Original Logo - SVG-format - 10,6 kB
---