Are you an employer in the Netherlands looking to hire employees but not sure what is involved? Do you know Dutch labor law and want a clear understanding of recruitment agency contracts under it? As an experienced Netherlands employment attorney, I can explain what these agreements are and how they must be structured.
Recruitment agencies offer employers an invaluable service: helping them find quality candidates for open positions with minimal effort on their part. However, if you're going to use one in the Netherlands, it's important that you understand your rights and obligations as an employer under Dutch law when entering into such a contract.
In this article, I'll provide readers with a comprehensive overview of recruitment agency contracts in The Netherlands so they can make informed decisions about who to work with and ensure all parties adhere to legal requirements.
---
Overview of Dutch labour laws
Under Dutch labour law, employers and employees enjoy certain rights, as outlined in the Netherlands' Book of Social Legislation. This legislation sets out various contract types that are legally binding agreements between parties for an agreed-upon purpose. It also establishes regulations governing employment relationships and outlines the minimum rights to which both parties must adhere.
Employees have a number of legal protections under the Dutch labour laws, such as the right to receive payment according to the terms of their agreement; protection from discrimination; access to health care benefits; and entitlement to pension contributions. Employers, on the other hand, are obligated to observe applicable laws with regards to wages, vacation time and working hours. They must also provide safe work environments for their staff and comply with any relevant collective bargaining agreements.
When it comes to recruiting new personnel, there is one type of contractual arrangement specifically designed for this purpose: recruitment agency contracts. These documents determine how an employer engages with a third-party service provider who then recruits suitable candidates on behalf of them - a process known as 'outsourcing'. To better understand what these contracts involve, let's take a closer look at their definition.
---
Definition of a recruitment agency contract under Dutch law
Under Dutch law, a recruitment agency contract is defined as an agreement between the hiring company and a recruitment agency. This type of contract outlines the terms and conditions regarding the process of recruiting personnel for roles in the organisation. The main purpose of this agreement is to ensure that the recruited individuals are well-suited to perform the necessary duties in accordance with labour laws and other relevant regulations.
The recruitment agency contract defines several elements such as job description, qualifications required, duration of employment, salary scale etc. It also sets out any additional fees or commissions which may be applicable depending on whether a successful placement has been made or not. Moreover, it outlines how long each recruiter should be allowed to work on behalf of both parties before their contract expires. Additionally, it specifies who holds ultimate responsibility for any potential disputes arising from misunderstandings during the recruitment process.
In order to effectively protect all involved parties' rights and interests, it is important that these contracts be drafted carefully in line with current legislation and detailed enough to cover all aspects related to the recruitment process. By doing so, employers can rest assured knowing they have taken due diligence steps when seeking new staff whilst employees are provided adequate protection against any mistreatment by recruiters or prospective employers during selection processes.
A thorough understanding of Dutch labour laws is essential when drafting recruitment agency contracts in order to ensure legal compliance throughout its term period.
---
Rights and obligations of employers and employees under Dutch recruitment agency contract
Under Dutch law, a recruitment agency contract is an agreement between an employer and employee that sets out the terms of employment. It must be in writing and signed by both parties to be legally binding.
The rights and obligations of employers and employees are established according to national laws, collective agreements, regulations issued by the government, or other conventions applicable in the Netherlands. These legal instruments set out minimum requirements for working conditions such as salary, holidays, maximum hours worked per day, rest periods during the workday, etc. Employers must comply with these requirements as well as any additional contractual arrangements entered between them and their employees.
Employees have certain statutory rights which cannot be waived or excluded from their contracts including protection against dismissal without cause and being provided with a safe workplace environment free from discrimination or harassment. Moreover, they are entitled to receive all wages and entitlements due under their contract within the specified time frame. As such, employers should ensure they fulfil all of their obligations regarding payment on time while also providing adequate working conditions for their staff.
In addition to protecting the rights of both employers and employees, it is important for companies operating in The Netherlands to adhere to local regulations when terminating employment relationships so that these can be done lawfully and fairly. This will help maintain good faith between parties throughout the process while ensuring everyone's interests are protected at all times. Going forward into termination provisions then becomes easier if proper procedures were followed previously in regards to establishing an effective recruitment agency contract under Dutch law.
---
Termination provisions of a recruitment agency contract under Dutch law
The termination provisions of a recruitment agency contract under Dutch law are set out to protect both the employee and the employer. The end-date of the employment can be determined in one of three ways; either by mutual agreement, unilateral notice given by either party or through a court decision. For a termination to be valid, it must adhere to the applicable provisions as stated in the contract.
All parties should agree upon an appropriate notice period that is applicable to their situation and this should also be included in the recruitment agency contract. Additionally, the employee may be entitled to severance payment depending on their circumstances and length of service with the company.
It is important that all relevant information regarding termination provisions is clearly outlined within the contract so that there is no confusion between both parties at any stage throughout its duration. This will ensure legal certainty and allow both sides to make informed decisions on how best to proceed when terminating employment contracts under Dutch Law.
---
Non-compete clauses of a recruitment agency contract under Dutch law
Non-compete clauses are restrictive covenants that serve to protect employers from competition. These provisions in a recruitment agency contract under Dutch law must be reasonable and not go beyond what is necessary for the protection of the employer's legitimate interests. The enforceability of non-compete clauses depends on their scope, duration, geographical area covered, as well as other factors such as fairness towards employees or professional obligations. It is important to note that an employee's consent should always be obtained prior to the implementation of any restrictive covenant. Furthermore, courts may reduce or limit its validity if it appears excessive or unfair.
Ultimately, when drafting a recruitment agency contract under Dutch law, it is essential to ensure that any non-compete clause included is limited in scope and proportionate with respect to all parties involved. Careful consideration should also be given as to how this provision will impact upon the employee's right to pursue his/her own career prospects after leaving employment at the recruitment agency. With these considerations in mind, we now turn our attention to remuneration, working hours and leave entitlements within the context of a recruitment agency contract under Dutch law.
---
Remuneration, working hours, and leave entitlements under Dutch law
The recruitment agency contract under Dutch law typically outlines the expectations and responsibilities of both parties regarding remuneration, working hours, and leave entitlements.
Firstly, with regards to remuneration, the prospective employee should have a clear understanding of their salary expectations before signing the contract. The employer is obliged to pay fair wages in accordance with industry standards for comparable positions. In addition, overtime may be applicable if an employee works more than 40 hours per week.
Next, there must be clarity surrounding the expected working hours within this agreement. This includes any shift patterns or rotas that apply during normal business operations as well as any extra shifts requested by either party. Leave entitlement forms part of this discussion too; vacation time should be detailed along with public holidays and other absences such as sickness or bereavement days. Here's a bullet-point list outlining what should appear in this section:
salary expectations
overtime/shift patterns
vacation time
public holidays
sickness/bereavement days
Finally, it is important to note that all elements relating to remuneration and leave entitlements can be subject to change, depending on individual circumstances or changing market conditions. Please bear in mind that in general an unilateral change of employment conditions is not easy: the employer should have heavy interests to do so. It is therefore prudent for both parties to ensure they understand how these changes will affect them prior to entering into a recruitment agency agreement under Dutch law. With this said we can now move on to consider health and safety requirements.
---
Health and safety requirements under Dutch law
Moving on from the remuneration, working hours, and leave entitlements discussed in the previous section, this section will focus on health and safety requirements under Dutch law. Health and safety is an important consideration for any recruitment agency contract; employers must ensure that their employees are provided with a safe work environment in which to carry out their duties.
Under Dutch law, employers are obligated to provide workers with adequate protection against risks arising from hazardous or unhealthy conditions of employment. This includes ensuring that all appropriate protective equipment is available and maintained, providing regular training sessions on workplace safety procedures and regulations, carrying out risk assessments where necessary, and making sure that emergency plans are properly prepared.
Furthermore, employers must also actively promote health awareness among personnel by providing them with adequate information about hygiene practices in the workplace as well as taking steps to prevent occupational illnesses caused by exposure to hazardous substances or materials. By adhering to these legal obligations concerning health and safety standards, recruitment agencies can help protect both themselves and their workers from potential harm. With this understanding in place, we now move onto discussing dispute resolution procedures.
---
Dispute resolution procedures in the Netherlands
Under Dutch law, the dispute resolution procedures between a recruitment agency and its clients should be clearly outlined in their contract. The agreement must include provisions for both parties to resolve any disputes that may arise during the course of their business relationship. This would include methods such as arbitration, mediation or negotiation to reach an amicable solution. Furthermore, each party is required to act fairly and reasonably throughout the process and refrain from taking legal action until all alternative avenues have been explored.
Both parties should also ensure that they are aware of their rights under Dutch Law regarding matters such as breach of contract and negligence claims to adequately protect themselves against potential liabilities. It is important that these clauses are written into the agreement in order to provide clarity on how disputes will be handled if they do occur.
In addition, it is beneficial for employers to understand what remedies may be available to them under Dutch law when dealing with contractual issues arising out of recruitment services provided by an agency. By being fully informed about applicable laws, employers can take appropriate steps in order to safeguard their interests while ensuring that fair outcomes are reached through dispute resolution processes when conflicts arise. With this knowledge at hand, employers can confidently navigate the complexities of resolving disputes with recruitment agencies under Dutch law without fear of further litigation.
Having established clear rules around dispute resolution procedures, both parties can move forward knowing that any disagreements can be dealt with quickly and equitably according to existing legislation. Moving ahead then, it is important for employers to consider tax implications associated with engaging a recruitment agency under Dutch law before entering into an agreement.
---
Tax implications
Taxes are a critical component of recruitment agency contracts in the Netherlands. This section will provide an outline of the tax implications associated with these agreements, including payroll taxes, income taxes and deductions.
Payroll Taxes: Employers must pay payroll taxes for each employee that works under an agency contract. These taxes include social security contributions, pension payments and unemployment insurance premiums.
Income Tax: Employees must file income tax returns detailing their earnings from working under an agency contract during a given tax year. Depending on the type of contract or services rendered, employees may be eligible to receive certain deductions related to travel expenses or other business-related activities.
Deductions: All employers who hire workers through a recruitment agency contract are subject to specific Dutch labor laws regarding deductions such as health care costs and vacation entitlements. It is important to understand the rules governing these deductions before entering into any agreement with a recruitment agency so that all parties can comply with applicable regulations.
These are some of the most significant tax implications associated with recruitment agency contracts in the Netherlands; however, there may be additional considerations based on individual circumstances or special arrangements between employer and employee. The differences between freelance contracts and recruitment agency contracts should also be considered when considering which contractual arrangement best suits one's needs and goals.
---
Differences between freelance contracts and recruitment agency contracts
When it comes to Dutch law, there are distinct differences between freelance contracts and recruitment agency contracts. The distinction is important in order to understand the rights and obligations of each party involved.
A freelancer contract is an agreement between a person and an organization that allows the freelancer to perform work without being employed by the organization. In this type of arrangement, the individual provides services on their own terms with no obligation or commitment from either side. This gives them flexibility not available under traditional employment arrangements. On the other hand, a recruitment agency contract involves an employer engaging a third-party intermediary - typically a recruitment agency - to fill positions within its organization. Under these types of agreements, both parties must abide by certain contractual obligations such as salary rates, working hours, duration of engagement etc., which differ from those associated with freelance contracts.
In addition, unlike freelance contracts where individuals can negotiate fees for each job they take on, most recruitment agencies require employers to sign binding fee agreements prior to beginning work. These agreements will usually include payment schedules as well as any additional costs associated with hiring through the agency's services. All in all, when choosing between different types of labour contracting situations in accordance with Dutch law, businesses should always consider exactly what kind of service they need before committing to any particular one.
---
Frequently asked questions
Are there any specific requirements for recruitment agency contracts to be legally binding under Dutch law?
Recruitment agency contracts, when contracted under Dutch law, must adhere to certain requirements in order for them to be legally binding. It is important that these specific requirements are understood and followed by all parties involved. In this article, we will discuss what the Dutch law requires for recruitment agencies entering into a contract.
Under Dutch law, recruitment agencies must meet several criteria in order for their contracts to be valid and legally enforceable. Firstly, both parties must have capacity - meaning they should understand the nature of the agreement and demonstrate an ability to make decisions independently. Secondly, there must be mutual consent between both parties; this includes full understanding of the terms and conditions outlined in the agreement. Thirdly, consideration needs to be exchanged; usually payment or services rendered. Lastly, any agreement signed by a minor or someone who has been declared mentally unfit cannot be enforced by Dutch Law.
It is essential that employers and recruitment agencies alike are aware of these legal requirements before signing any kind of contractual agreement with one another. Non-compliance can lead to disputes which may lead to costly litigation down the line for those involved which could have easily been avoided had proper due diligence been conducted prior to entering into a contract. To ensure compliance with Dutch laws regarding recruitment agency contracts it is recommended that each party seek legal advice from experienced Dutch employment attorneys-at-law familiar with such matters so as not to face potential risks or complications later.
---
What are the consequences of breaching a recruitment agency contract under Dutch law?
When it comes to recruitment agency contracts under Dutch law, breaching the contract can have serious consequences. In order to understand what these might be, one must consider both the potential penalty consequences of a violation and any specific requirements that are necessary for such an agreement to be legally binding in the first place.
Under Dutch law, if a party breaches their obligations outlined within a recruitment agency contract, they may face significant penalties depending on the nature of the breach. Common examples include financial damages owed by the breaching party or criminal sanctions imposed by a court. These legal ramifications will vary based upon the type and extent of the contract violation.
It is important to remember that certain conditions need to be met in order for this type of contract to be valid and enforceable according to Dutch law. Generally speaking, all parties involved must enter into negotiations with informed consent about job placement services at hand for a recruitment agency contract to be considered binding and effective. Furthermore, even if these criteria are fulfilled, there may still exist other applicable laws which could affect how this type of agreement is enforced going forward - so it pays off to seek professional advice from a Netherlands employment law practitioner whenever engaging in such contractual arrangements.
Ultimately, when constructing a recruitment agency contract under Dutch law, both parties should make sure they fully comprehend its terms as well as any regulations governing its enforcement; otherwise, they risk facing severe repercussions due to non-compliance with the letter of the law.
---
Are there any legal restrictions on the types of recruitment agencies that can operate in the Netherlands?
Recruitment agency laws are an important element of Dutch employment regulations. The Netherlands has specific restrictions in place when it comes to the types of recruitment agencies that can operate within its borders. These restrictions stem from legislation designed to protect both employers and workers, as well as ensure that all recruiting activities are performed according to strict guidelines.
When evaluating whether a particular recruitment agency is able to do business in the Netherlands, certain licensing requirements must be met first. This includes registering with the local government office, providing proof of liability insurance coverage, and demonstrating compliance with relevant labor laws and other applicable regulations. Additionally, some industries may require additional certification or permits before a recruitment agency is allowed to commence operation.
It is also important for those looking to partner with a recruitment agency in the Netherlands to ensure that they understand any contractual obligations associated with such arrangements. Recruiting firms must adhere closely to their agreements and any failure on their part could lead to serious legal repercussions under Dutch law. Thus, it is essential for businesses operating in this context to make sure they have thoroughly studied all aspects of the contract prior to signing off on them.
In order for companies seeking out recruiting services in the Netherlands to protect themselves legally, researching potential partners carefully should always be a priority; only reputable firms who satisfy all necessary criteria should be considered viable candidates for partnership.
---
Is there a minimum period of notice for terminating a recruitment agency contract under Dutch law?
When it comes to terminating a recruitment agency contract under Dutch law, there are certain legal restrictions that need to be taken into account. Specifically, employers must observe the minimum period of notice for termination as stipulated in their contract. This is important because failing to adhere to these regulations can lead to serious consequences.
In this article, we will discuss what constitutes a legally acceptable termination notice period for a recruitment agency contract under Dutch law. We'll also explore other legal restrictions related to operating a recruitment agency in the Netherlands.
First and foremost, it is essential to understand that all contracts should include provisions concerning the termination process. The length of the notice period depends on factors such as the nature of the agreement between employer and employee or service provider and customer. Generally speaking, however, one month's notice is considered an appropriate minimum period for ending any kind of employment contract in the Netherlands; whether it be full-time or part-time working arrangements.
The following points summarize key aspects about termination notices periods for recruitment agencies:
All contracts should contain information regarding how long before either party may terminate them
A one month's prior written notification is generally accepted as a reasonable minimum
Employers need to ensure they comply with all legal requirements when entering into agreements with staffing companies
There may be additional regulatory obligations which govern specific sectors or services provided by recruitment firms in Holland.
It's worth noting that not adhering to these rules could result in costly fines or other penalties imposed by authorities. Furthermore, parties who fail to respect contractual terms could find themselves facing civil action from aggrieved individuals whose rights have been violated due to noncompliance with national laws and regulations governing hiring practices within the country.
---
Are there any additional benefits or perks associated with recruitment agency contracts?
When it comes to recruitment agency contracts under Dutch law, there may be additional benefits and perks associated with such an arrangement. It is important for parties considering entering into a recruitment agency contract in the Netherlands to understand what potential advantages they might enjoy as part of this type of agreement. This article will provide insight into the possible additional benefits or perks that may accompany a recruitment agency contract under Dutch law.
The types of potential benefits or perks available when entering into a recruitment agency contract vary depending on the specific terms and conditions outlined in the agreement. Furthermore, many recruitment agencies offer training programs and/or career counselling services as part of such an agreement. These can prove invaluable resources for those looking to advance their professional development while utilizing a recruitment agency's services.
It is also worth noting that certain legal protections are afforded to those who enter into a recruitment agency contract in accordance with Dutch law. Specifically, employees working through a recruiting agency have rights concerning wage payments, overtime pay, holidays, sick leave, etc., which cannot be abridged by any other external contractual arrangements between employer and employee (e.g., non-disclosure agreements). Additionally, employers must adhere to all relevant Dutch employment laws pertaining to minimum wages and health & safety regulations regardless of whether staff are employed directly or indirectly via a third-party provider like a recruitment agency.
In short then, individuals seeking employment opportunities in the Netherlands should not just consider base salaries but also think about any extra benefits or perks that could become available through engaging with a reputable local recruiter. Doing so could help them secure greater financial security during their time working abroad whilst ensuring they remain protected from any exploitative practices according to applicable Dutch labor laws.
---
Conclusion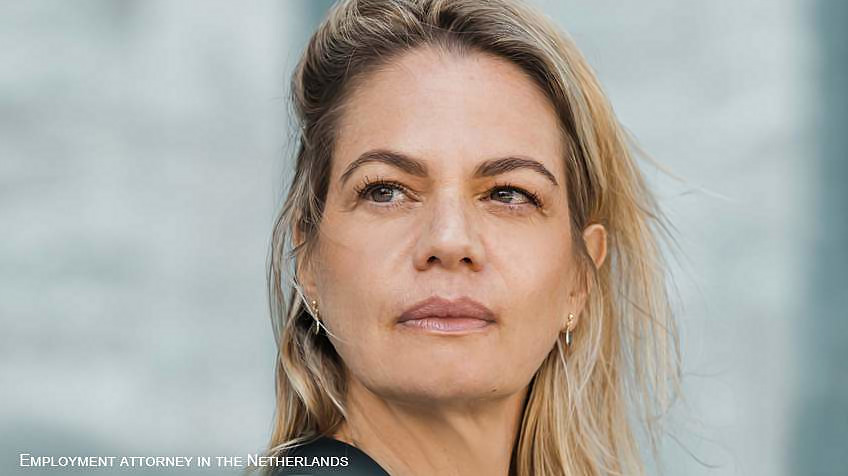 In conclusion, it is important to understand the specific requirements of a recruitment agency contract when engaging in business with a recruitment agency. Dutch law requires that such contracts must be legally binding and contain provisions for consequences should one party breach the agreement. It is also beneficial to keep in mind any legal restrictions placed on certain types of recruitment agencies operating within the Netherlands, as well as the minimum period of notice required for terminating an agreement. Lastly, potential benefits associated with signing a recruitment agency contract can provide added value which may influence your decision-making process.
As a Dutch employment lawyer, I encourage employers to seek professional legal advice when entering into any contractual arrangement with a recruitment agency. This will help ensure that all parties are aware of their rights and obligations under Dutch law and minimise any risks or disputes arising from misunderstandings regarding the terms of the agreement. Employers who take these precautions are better equipped to protect themselves and make informed decisions about their hiring practices.
Ultimately, understanding what constitutes an effective recruitment agency contract under Dutch law is essential for anyone looking to engage a third-party recruiter to fill vacancies in their organisation. With knowledge comes power – so arm yourself with information before making any commitments!
As an experienced lawyer in the Netherlands, I am able to advise clients on all aspects of recruitment agency contracts in the Netherlands. I would be happy to discuss further details regarding this.
---