Finding the right employment lawyer in the Netherlands is an important step in protecting your rights as an employee or employer. An experienced Dutch legal expert can provide invaluable employment law advice, guidance and representation to help you pursue a successful outcome for any employment law dispute or other issue. But what does a good employment lawyer in the Netherlands do? And how do you find one that's best suited to your situation? In this article, we'll explore the role of Dutch employment attorneys and offer tips on finding the right Dutch professional for your needs.
The Dutch labor market is highly regulated, so it pays to have someone knowledgeable about Dutch emplotment law on hand when dealing with issues such as wrongful termination. A qualified lawyer can advise on whether existing legislation applies to your case, and they will be able to effectively represent you in court if necessary. It's also worth noting that many employers are represented by skilled attorneys too, so having an experienced advocate of your own is vital for obtaining justice.
So how do you go about selecting the perfect legal counsel in the Netherlands? First up, take time to research potential candidates – look at their qualifications, reviews from previous clients and areas of expertise before making contact. You should also schedule initial consultations with several employment lawyers before making a decision; this gives everyone involved a chance to ask questions and decide if there's a good fit between client and practitioner. With these steps taken care of, you're well equipped to find the ideal employment lawyer in the Netherlands for your specific needs.
---
A good employment lawyer can help you understand Dutch employment law
When it comes to their rights and obligations in the workplace, both employers and employees should be aware of Dutch labor laws and regulations. A good Dutch employment lawyer can help ensure that employees are treated fairly and protected against unlawful practices, and can also protect employers against defaults of employees. Employment lawyers understand how to navigate the complexities of Dutch employment law related to employment contracts, wrongful termination, employee benefits, wage and hour disputes, workplace safety, and more. They can guide employees and employers through legal proceedings or assist employers in developing compliant policies.
Finding a qualified employment attorney is an important part of defending one's rights as an employee or employer. The best way to start is by researching online for experienced Dutch attorneys who specialize in employment law. If possible it may also be beneficial to speak with other people who have used the services of a particular Dutch employment lawyer or firm before making a decision on whom to hire. It's essential that any potential representation has experience dealing with relevant cases similar to your own situation so you know they will provide sound advice based on expertise. Additionally, look into what fees are associated with hiring counsel – many firms offer free consultations but there could still be hidden costs associated with pursuing a claim or filing paperwork. Understanding these details upfront helps prevent unfavorable surprises down the line when it comes time for payment.
Having knowledge about Dutch labor laws and regulations provides invaluable insight into recognizing discrimination and harassment within the workplace.
---
A good Dutch employment lawyer in case of discrimination and harassment
Some Dutch employment lawyers are be experts when it comes to navigating the murky waters of workplace disputes and investigations. They can provide legal advice on recognizing discrimination or harassment in the workplace, a task made all the more difficult by its often subtle nature. As with many issues in law, prevention is key; if you can identify potential instances before they become real problems, you'll be one step ahead in protecting your rights as an employer or employee.
Discrimination can come in many forms - explicit verbal statements, written communications such as emails or messages, demotions or changes to responsibilities that disproportionately affect certain groups of people – and should always be taken seriously. It might even manifest itself through seemingly innocent actions like persistent jokes at someone's expense related to their gender identity or ethnicity. Harassment too can take numerous guises: sexual advances, physical contact without permission, threats of violence, or offensive language directed towards someone because of their race or religion.
If you believe any type of discrimination has occurred in the workplace, don't hesitate to seek out legal help from an experienced Dutch employment lawyer who understands these matters inside and out. With their assistance and expertise, your case will have the best chance for success.
---
A Dutch employment attorney to bring and defend an employment complaint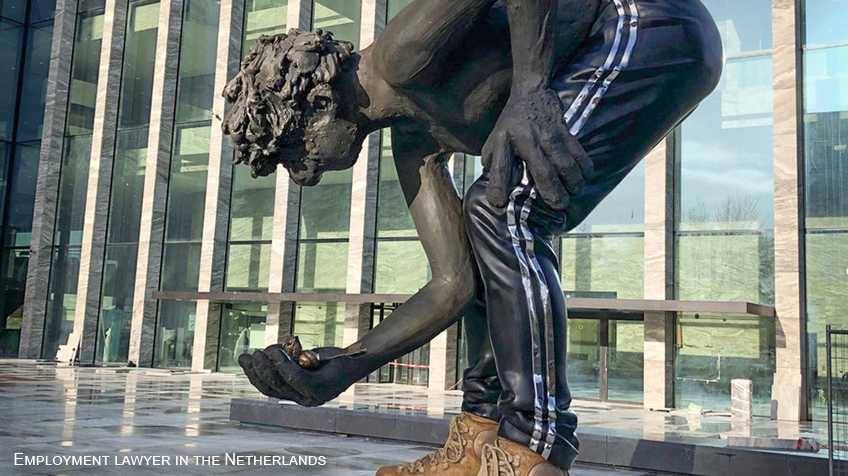 When filing or defending against an employment complaint or retaliation claim, it is important to have an experienced Dutch employment lawyer on your side. An employment lawyer can provide legal advice and guidance throughout the process. They will help you understand what rights you have as an employee or employers, and ensure that those rights are respected.
Here are some of the services that an experienced Dutch employment lawyer typically provides:
helping employees file complaints with their employers in accordance with local labor law statutes.
explaining whistleblower protection laws, so that workers know how to protect themselves from employer retaliation for reporting misconduct or illegal activity.
assisting with any discrimination claims based on race, gender, religion, etc., by providing sound legal knowledge and insights into applicable state-specific anti-discrimination laws.
walking employees through the process of filing a lawsuit against their employers if necessary.
negotiating settlements between parties involved in disputes over workplace issues such as unpaid wages or sexual harassment allegations.
representing clients in court proceedings related to wrongful termination cases or other workplace disputes.
In addition to these services, an experienced employment lawyer also assists with preparing documents required for filing a complaint or initiating litigation when needed. By understanding all aspects of the legal system surrounding workplace issues, they can advise clients on the best course of action and steps to take in order to achieve desired outcomes - whether it be settling out of court or pursuing further legal options in court.
---
A Dutch employment attorney to draft and negotiate an employment contract
A good employment lawyer is like a shield, protecting their client from the negative outcomes of an agreement. They can assist in negotiating and drafting contracts that cover employee rights and responsibilities, severance agreements, trade secrets, whistleblower protection, and more. Finding a reliable and experienced employment lawyer may seem daunting, but with some research it's possible to find the right fit for your needs.
When searching for an employment lawyer ask yourself these questions: Do they specialize in any particular area? Are they familiar with state laws and regulations? What kind of experience do they have representing clients? After you've found a few potential candidates contact them directly to discuss any concerns or areas of specialization. This will give you an opportunity to get to know their background and expertise before making a decision.
If the legal issue involves delicate negotiations with employers or other parties, having an attorney by your side can be invaluable during this process. An experienced lawyer understands what terms should be included in an employment contract in order to protect both sides involved; he or she also knows which parts are open for negotiation and how much leeway each party has when negotiating certain provisions. Additionally, your lawyer will help ensure that all applicable laws are followed throughout the course of the negotiations so as not to put either side at risk legally speaking. All of these factors combined make hiring an experienced employment lawyer essential when navigating complex legal matters related to job contracts.
---
An employment lawyer can negotiate and draft severance agreements under Dutch law
A good employment lawyer is knowledgeable and experienced in drafting severance agreements. Severance agreements are legally binding documents that set forth the terms of an employee's separation from their employer, including any benefits or compensation they may receive for leaving their job. A sound agreement should be drafted with the interests of both parties - employer and employee - taken into consideration. In addition to providing guidance on what must be included in a severance agreement, such as payment detail, non-disparagement clauses, release language, and confidentiality provisions, the lawyer will also advise on whistleblower protection rights and other important considerations when negotiating a severance agreement.
When it comes to assessing wrongful termination cases, a competent employment lawyer should have experience with analyzing claims under Dutch employment law. They should also have knowledge about alternative dispute resolution options available for resolving disputes between employers and employees. Ultimately, finding a qualified attorney means doing your research to determine which one has the necessary expertise you need for your particular legal matter.
---
Wrongful employment termination under Dutch employment law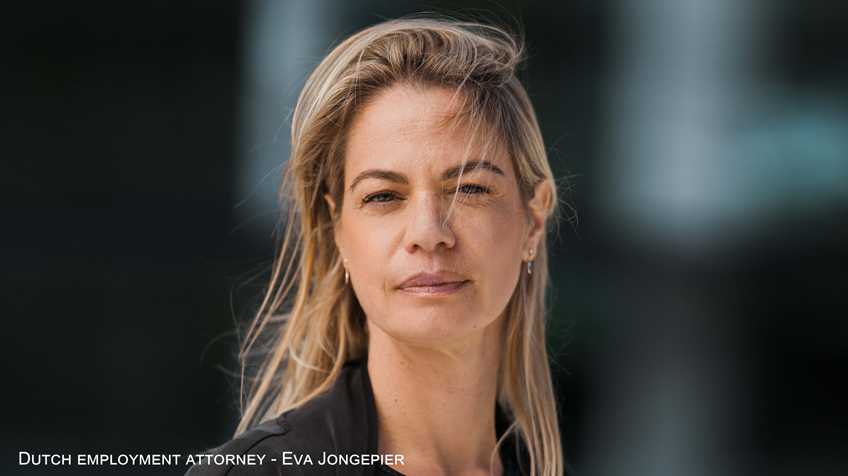 A good employment lawyer assesses wrongful termination cases to determine if an employee's rights were violated.
For instance, to assess whether or not someone has been wrongfully terminated, one of the following criteria could have been met:
The employer's actions violate employment laws in the Netherlands;
Evidence exists that shows any type of discrimination based on sex, age, race, religion, disability status or national origin;
An agreement between the employer and employee existed and was breached by either party;
Unfair retaliation occurred due to whistleblowing activities or other protected behavior.
If any one of these conditions are present in a given employment situation, then the firing may be considered wrongful termination and legal action could ensue. It is important to remember that there are many nuances associated with each unique employment case which makes it even more critical to secure the services of an experienced employment law professional in this area when needed.
A qualified Dutch employment attorney should possess knowledge about all current Dutch labor laws as well as familiarity with Dutch court precedent related to wrongful terminations so they can provide sound advice on how best to proceed accordingly. With their assistance, individuals will have greater chances at achieving justice and receiving appropriate compensation for damages incurred from being discharged from their position unfairly, or (in the case of an employer) successfully defending against such claims.
---
Conducting workplace investigations in the Netherlands
A workplace investigation must be conducted if there is any suspicion of wrongful termination. Gathering evidence and interviewing witnesses are the two primary steps in this process, as they provide critical input for the decision-making process. It's important to ensure that both parties involved have sufficient access to documents and other forms of information that pertain to their case.
The employer should also take into consideration potential sources of bias or conflict when conducting an investigation. The investigator should strive to remain impartial while evaluating facts and circumstances objectively, regardless of whether they favor one side or another. When gathering evidence, it is essential to obtain a complete picture before making a determination on liability. Evidence such as emails, text messages, voicemails, surveillance footage, etc., can all help inform the ultimate decision.
It is crucial that employers conduct thorough investigations so that employees feel safe coming forward with allegations of misconduct or discrimination in the workplace. By providing clear guidelines and procedures for investigations, employers can protect employee rights in litigation matters without compromising fairness and objectivity.
---
Protecting Dutch employment law rights in litigation matters
Employment litigation is an intricate area of Dutch employment law, and it's imperative for both employees and employers to receive competent legal counsel from a qualified Dutch employment attorney. A good employment lawyer in the Netherlands will protect the rights of his (or her) clients in court proceedings through sound representation and advocacy. They should be able to navigate all stages of litigation and settlement negotiations. Moreover, they must ofcourse have expertise in Dutch labor law.
An experienced employment lawyer in the Netherlands can also provide advice on other important matters —such as severance agreements— and guide their client through every step of the process. It is essential that an employee has a strong understanding of his/her legal options before entering into any type of agreement with a former employee or employer. An effective employment attorney understands this requirement and strives to keep the client fully informed about their case at each stage throughout the litigation process.
Finding an excellent employment lawyer in the Netherlands requires some research; however there are some reliable sources available online where one can review potential candidates' profiles and experience levels. Additionally, word-of-mouth referrals from friends or colleagues who have had successful outcomes with a particular attorney may also prove helpful when deciding which professional to hire for your legal needs.
---
Employment dispute mediation and arbitration processes in the Netherlands
A good Dutch employment lawyer can help navigate the mediation and arbitration processes in the Netherlands. This includes understanding how to approach each employment law case and prepare for it, researching relevant employment laws that may apply, developing strategies to best present your claims in an effective manner, attending hearings or conferences with a mediator or arbitrator, advocating on behalf of their client's interests, ensuring all paperwork is accurate and up-to-date, providing legal advice throughout proceedings, as well as negotiating any settlements that may arise from disputes. A knowledgeable Dutch attorney will also be able to advise clients of their rights within these forums, as well as provide guidance if they choose to pursue litigation instead of participating in such dispute resolution methods.
When looking for an experienced employment lawyer who specializes in mediation and arbitration matters, seek out referrals from colleagues or look online for employment attorneys who have extensive experience in the field of settling employment disputes. It's important to find someone you are comfortable working with since many times these employment cases require long hours of research and preparation. Additionally, ask questions during interviews about the potential employment attorney's past experiences handling similar cases successfully so you can feel confident about entrusting them with your own employment matter.
Successful navigation through the mediation and arbitration process requires skillful representation by competent employment counsel who understands the unique nuances associated with these forums. With proper planning and resources at hand, this type of dispute resolution method allows parties involved to settle conflicts quickly while avoiding potentially costly court battles. As such, consulting with human resources professionals prior to engaging in either one should be considered a key step when faced with workplace issues that could potentially lead to disagreements or an employment conflict.
---
Consulting with human resources professionals in the Netherlands
A good Dutch employment lawyer can be a veritable treasure trove of legal knowledge and advice. Their expertise in the area of Dutch employment law is key, making them an invaluable asset to any organization seeking guidance on complex issues related to human resources management. With their deep understanding of regulations in the Netherlands (and also the EU), they are able to offer employers in the Netherlands assistance with navigating the complexities inherent in administering personnel policies and procedures that comply with all applicable Dutch employment laws.
When it comes to consulting with HR professionals, a good employment lawyer will provide counsel on how best to structure job descriptions, compensation packages, disciplinary measures, hiring practices, employee benefits, and more. They also have extensive experience in reviewing contracts for compliance with government rules and regulations. Additionally, these attorneys possess valuable insight into wage and hour laws as well as discrimination claims—allowing them to help clients protect against potential liability or litigation risks associated with such matters.
To find an experienced attorney who specializes in Dutch employment law, many organizations look online at legal directories or the website of the Dutch Bar Association. It's important to research each emplyment attorney candidate thoroughly before engaging their legal services; you should check references from prior clients and make sure they have experience handling employment cases similar to your own. Ultimately selecting a qualified professional who understands your particular needs will ensure that your business remains compliant while protecting its interests going forward.
---
Ensuring compliance with employment law in the Netherlands
A good Dutch employment lawyer plays an important role in helping companies and employees stay compliant with employment law in the Netherlands. They are responsible for providing information to management, interpreting relevant laws and advising on best practices when it comes to compliance. Here are the main ways that a good Dutch employment lawyer can help:
reviewing company policies and procedures in the Netherlands
drafting employee contracts under Dutch law
assisting with labor relations issues such as union negotiations or collective bargaining agreements
offering guidance on hiring practices, workplace safety, benefits administration, etc.
training managers and supervisors on proper HR compliance in the Netherlands jurisdiction
In addition to possessing a thorough understanding of current Dutch legislation, an experienced Dutch employment attorney will also have knowledge of any legal precedents related to their clients' case. This helps them provide proactive advice, rather than simply reacting after an employment law problem has already occurred. By staying abreast of changes in Dutch employment law, they can ensure their client is always up-to-date when it comes to complying with applicable employment rules and regulations in the Netherlands. With this kind of assistance from an expert employment lawyer, employers can rest assured knowing all areas of their business operations remain compliant with Dutch legal standards. From here we move into how a skilled Dutch employment attorney can advise on employee benefit packages.
---
Advising on employee benefits packages in the Netherlands
Employee benefits packages are like intricate and delicate pieces of artwork – they can be incredibly complex, yet have a huge impact on employees. As such, consulting with an experienced Dutch employment lawyer is vital for employers in the Netherlands looking to ensure their workplace environment is tailored to their staff's best interests.
A competent Dutch employment attorney will help assess the particular needs of an organization's workforce in order to provide the most comprehensive employee benefits package possible. An employment lawyer can review and analyze each component included in the plan – including health insurance policies, retirement plans, tuition assistance programs, and more – ensuring that all provisions comply with Dutch labor laws and regulations. Moreover, Dutch employment lawyers understand applicable case law in the Netherlands related to benefit plans.
The guidance from an experienced Dutch legal professional not only helps protect employers from potential lawsuits in the Netherlands, but also provides peace-of-mind knowing that employees get access to quality benefits that maximize efficiency while meeting compliance standards. Finding the right employment lawyer involves researching local firms or seeking referrals from colleagues or associates who may have previously worked with one.
---
Non-compete agreements and trade secrets under Dutch law
A good employment lawyer not only evaluates the legality of non-compete agreements and trade secrets but also advises clients on their enforcement. They are experienced in understanding when these provisions can be enforced, as well as any potential legal challenges that may arise from them.
When evaluating a non-compete agreement, an attorney will:
analyze the contractual language used to determine if it is enforceable under Dutch law
consider factors such as its geographic scope and duration
determine if there was full disclosure of terms before signing
review whether the employee has access to confidential information or proprietary knowledge that needs protection
examine if restrictive covenants were narrowly tailored
Concerning trade secret protections, a qualified Dutch employment lawyer should review related documents to ensure they:
describe the confidential information clearly and accurately
establish procedures for safeguarding it against unauthorized use or disclosure
clearly outline remedies available in case of violation by employees or competitors
An employment lawyer with experience in corporate settings understands what constitutes legally valid contracts under Dutch law and provides guidance accordingly. Their expertise helps employers protect their intellectual property while ensuring fair treatment of employees. With this valuable insight, businesses can make informed decisions about how best to structure their agreements. From here, we move into resolving wage and hour disputes and workplace safety issues.
---
Resolving wage and hour disputes and workplace safety issues in the Netherlands
When it comes to resolving wage and hour disputes or workplace safety issues in the Netherlands, a good Dutch employment lawyer is invaluable. They have deep knowledge of the relevant Dutch labor laws, understand how they apply in specific circumstances, and can advise you on your rights as an employee or employer. In addition, they are well-versed in navigating the legal system, so they know what steps to take to protect the interests of employers and employees.
But when searching for an employment attorney in the Netherlands, make sure that you choose one who specializes in this area of law – otherwise you may run into unnecessary delays or complications down the line. Look for someone with significant experience handling similar cases; read reviews from past clients; ask other lawyers for recommendations; and check out their websites for additional information about their practice areas and credentials.
Above all else, be sure to find a lawyer who is willing to listen carefully to your situation and provide personalized advice tailored towards achieving the best possible outcome.
---
Frequently asked questions
How much does it cost to hire an employment lawyer in the Netherlands?
The cost of hiring an employment lawyer in the Netherlands can vary widely, depending on the issue and the experience level of the attorney. When it comes to legal fees for representation, there are a few different approaches that may be taken.
First off, a client should determine what type of payment arrangement they would prefer. Generally speaking, this includes either hourly billing or flat-fee arrangements. Hourly billing is when the client pays an agreed upon rate per hour worked, while flat fee agreements involve a fixed charge in exchange for completing specific tasks associated with their case.
Furthermore, there are other costs involved beyond just attorney's fees. This could include court filing fees, expert witness expenses and more. These additional costs will depend on the specifics of your case and should be discussed with your employment lawyer up front.
It is important to note that most attorneys require upfront payments before taking on any cases. As such, you may need to have funds available if you wish to hire counsel - especially if you happen to be dealing with a complex dispute or litigation matter. Additionally, many law firms offer alternative payment plans and financing options as well as take credit cards so inquire about those possibilities too.
---
What are the qualifications that an employment lawyer should have in the Netherlands?
When it comes to employment law, having a qualified lawyer is essential. Choosing the right attorney requires careful research and consideration of their qualifications. It's important to take into account not only the legal expertise that they can offer but also whether or not they have relevant experience in your particular case. In this article, we'll explore what qualifications an employment lawyer should possess for you to make an informed decision about who you want to represent you.
First, when looking at possible attorneys, consider their education level and the quality of institutions from which they earned their degrees. Selecting someone with a sound educational background demonstrates that he or she has had rigorous training in legal matters related to employment law. Additionally, look for any specializations in labor and employment issues.
Next, assess the amount of time a potential lawyer has been practicing in the field of employment law specifically. The more years spent working on cases like yours means they've gained valuable knowledge through firsthand experiences during those years; these insights may prove invaluable if your case goes to trial. Furthermore, look into any awards or recognitions an attorney has received over his/her career as another indicator of success within this area of practice; such honors demonstrate high levels of excellence among peers and clients alike.
Finally, review past client testimonials to get an idea of how satisfied people have been with the services provided by each prospective lawyer's firm —this information provides insight into what kind of results you can expect when enlisting them for help with your own case. All things considered, it pays off handsomely to find out exactly what qualifies a person as an expert in employment law before committing yourself financially and emotionally to a lengthy legal battle involving potentially delicate issues surrounding wages and hours worked, job security concerns, etcetera.
---
Is it necessary to have an employment lawyer for all employment matters in the Netherlands?
It is not necessary to have an employment lawyer for all employment matters; however, it can be beneficial in certain cases. Employers and employees alike should both consider the advantages of enlisting a qualified legal professional to handle their affairs:
employment lawyers are knowledgeable about applicable labor laws and regulations
they can provide guidance on how best to navigate complex employee-employer relationships
having someone with experience advocating on your behalf if disputes arise is invaluable
an attorney's expertise may help you avoid costly litigation or other consequences that could otherwise result from mishandling a workplace issue.
Careful consideration should be given when deciding whether to engage an employment lawyer or attempt to resolve issues independently. The wisdom of experienced counsel is often indispensable when making difficult decisions related to personnel matters, such as termination, discrimination, wages and benefits claims, non-compete agreements, and more. Understanding the complexities of labor laws requires specialized training and experience that most individuals simply do not possess. Consequently, involving a capable attorney who specializes in this field may be essential in order to ensure appropriate rights are protected and defended throughout any process involved in dispute resolution.
In summary, while there is no universal requirement for employers or employees to hire an attorney for every job-related matter, engaging one can be highly advantageous depending upon the particular circumstances at hand. Retaining skilled representation gives peace of mind knowing that decisions made will align with current legislation and ultimately serve the desired outcome efficiently and effectively
---
How long does it take for a Dutch employment lawyer to resolve a case?
The resolution of an employment law case depends heavily on the complexity of the matter. The duration can range from a few weeks to several months, or even longer in some cases. An experienced employment lawyer will be able to assess your situation and provide you with an estimated timeline for how long it may take to resolve your case.
In most instances, the process begins when the legal team gathers relevant documents and evidence related to the dispute, such as contracts, emails, and other communication records. This stage is often followed by negotiations between parties involved, where they try to reach an agreement without going to court. If no settlement can be reached then a lawsuit may need to be initiated. After that point it could still take time for both sides have presented their arguments in court before a judge makes a ruling on the case.
Throughout this entire process it's important to have reliable representation at every step of the way. A good employment lawyer should be knowledgeable about all aspects of labor law and understand how best to handle each individual case in order to achieve successful results for their clients. It's also beneficial if they have access to highly qualified experts who specialize in different areas like contract law or human resources management, so they are better equipped with strategies tailored specifically for those matters. Finding a competent employment attorney in the Netherlands, who fits these criteria can make all the difference in achieving favorable outcomes and speeding up the resolution time frame significantly.
---
What is the best way to find an experienced employment lawyer in the Netherlands?
Have you ever wondered what the best way is to find an experienced employment lawyer? It can be a daunting task for those who are unfamiliar with their local legal system. A good place to start when looking for an employment lawyer is by asking around, especially if you know someone in your professional network that has had experience with this kind of situation before. But how do you make sure they have the qualifications necessary to help you? In this article, we'll walk through some tips on finding an experienced and qualified employment attorney.
The first step towards finding a qualified attorney is doing research online or consulting resources such as directories of lawyers or organizations specializing in labor laws. These resources will provide comprehensive information about each lawyer's background and specialties so it's important to take time to review them carefully. Furthermore, since many attorneys specialize only in certain areas of labor law, it's important to look for one that specializes in relevant cases like yours. This means understanding both federal and state regulations related to employee rights and seeking out a lawyer who is comfortable navigating these complexities.
Once you've identified potential candidates, contact them via phone or email and ask questions about their practice style, fees, success rate in similar cases, etc. Don't hesitate to inquire more deeply into their credentials; after all, your case could depend on having the right person representing you. Interviewing prospective lawyers allows you to get a better idea of whether or not they'll fit your needs—and don't forget that you're also interviewing them! Finding the perfect balance between professionalism and personal attention can have a big impact on the outcome of your case.
With careful research and due diligence during selection process, there should no longer be any doubt left as to which experienced employment lawyer is going to represent you best. Take advantage of available resources, ask lots of questions, then make an informed decision based off everything gathered from the search process – making sure your rights are upheld throughout every step along the way.
---
Conclusion
As an experienced legal expert, I know the importance of finding a good employment lawyer. A quality attorney can make all the difference in how your case is handled and resolved. It's important to find one who has experience and knowledge specific to employment law; someone with strong negotiation skills who will fight for you in court if needed.
It also pays to get advice on costs upfront so that there are no surprises later. Depending on where you live, hiring an employment lawyer may cost anywhere from EUR 200 - EUR 400 per hour or more, but ultimately it's worth it when they successfully resolve your case quickly and efficiently.
So take some time to research potential lawyers carefully before making any decision – ask questions, read reviews, and look into their background and experience level. With a little effort, you can find the right fit for your needs that will help protect your rights as an employee now and in the future.
As an experienced employment attorner-at-law, I am able to advise clients on all aspects of Dutch labor law.
---