What should an employment contract under Dutch law include? How do you draft an employment contract under Netherlands law? Employers and employees in the Netherlands have a responsibility to ensure that all aspects of their employment relationship are clearly outlined. As an expert employment lawyer, I am often asked what should be included in an employment contract under Dutch law.
In this article, I will provide detailed advice on how employers can draft legally binding contracts that protect both parties' interests while adhering to Dutch labor laws. Specifically, I will discuss the essential clauses that must be included in order to create a valid agreement between employer and employee. Additionally, I will touch upon important topics such as non-compete agreements, termination policies, and working hours regulations.
By following this guide, employers can rest assured knowing that they have created a comprehensive document which outlines the rights and responsibilities of each party involved in accordance with Dutch law. This article is designed to serve as an invaluable resource for anyone looking to draw up a legally sound employment contract under Dutch law.
---
Definition of an employment contract
An employment contract, often referred to as a labour contract or job contract, is an agreement between two parties: the employer and the employee. It establishes their rights and duties with regards to their employment relationship. An employment contract in the Netherlands contract must comply with the Dutch Civil Code and other codifications of Dutch employment law and other (Burgerlijk Wetboek) in order for it to be legally binding under Dutch law. As such, all elements of the contract should be within the scope of these laws. Consequently, it is important to ensure that every aspect of a Dutch employment contract meets legal requirements before entering into it. This will help protect both parties from potential liability arising out of unexpected circumstances down the line. With this understanding established, let us now consider what is covered by a Dutch employment contract.
---
What is covered by a Dutch employment contract?
A Dutch employment contract must include certain legal requirements in order to be legally valid. These requirements are outlined by Dutch labor laws, which dictate what rights and obligations employers and employees have with regards to their working relationship.
An important element of any Dutch employment contract is the job description or position title. This should clearly state the type of work that will be carried out and sometimes provide details on any training required for the job. Additionally, contracts may cover various other topics such as salary, probationary period length, vacation days and sick leave entitlements, workplace safety standards, hours of work regulations, termination of employment conditions, health insurance options and more.
Employers also need to ensure they comply with all relevant Dutch employment law when it comes to hiring an employee. This includes providing a safe and healthy workplace environment where employees' rights are respected and protected under the law. Working hours must also fall within local regulations regarding breaks between shifts and holidays taken during each year. Furthermore, employers must offer adequate protection against discrimination based on gender identity or sexual orientation as well as pay at least minimum wage according to the collective labor agreement applicable in their sector or region.
As part of ensuring compliance with Dutch employment law, employers must draw up a written document outlining these provisions before commencing an employment agreement with any new hire. This document can serve as evidence of both parties' commitment to upholding their responsibilities throughout the course of their working relationship. Legal requirements for an employment contract should be reviewed regularly so that both parties remain informed about their respective rights and obligations under current legislation governing Dutch labor law.
---
Legal requirements for an employment contract under Dutch law
An employment contract under Dutch law must include certain legal requirements. Important requirements are for instance:
the parties' identity and their respective rights and obligations;
details of the job duties, working hours, vacation entitlements, and remuneration for services rendered;
terms on termination of the employment relationship.
It is advisable that an employment contract reflects relevant terms of a given situation in order to protect both employee and employer from potential disputes or misunderstandings down the road. Furthermore, it is essential that provisions regarding termination rights are included in the contract: these should specify conditions such as necessary notice periods prior to dismissal or resignation, grounds for immediate dismissal, severance pay arrangements (if any) etc., so that both sides understand their entitlements when it comes time to end the employment relationship. Lastly, comprehensive information about job responsibilities, working hours/conditions and agreed-upon wages need to be outlined clearly and accurately in order for employees' expectations of what they will receive during their tenure with a company to remain reasonable and fair over time.
With regards to obligations of employers and employees under Dutch law, there are some key considerations which must be taken into account before signing an employment contract.
---
Obligations of the employer and employee under Dutch law
The employment contract under Dutch law should clearly set out the obligations of both the employer and employee. This includes, but is not limited to, specifying the working conditions, job responsibilities, pay structure and any additional benefits as agreed between all parties.
Employers must adhere to their contractual duties and provide a safe working environment for employees. They are also responsible for making sure that workers receive minimum wage or higher in accordance with applicable laws and regulations. Additionally, it's important for employers to clarify how overtime will be paid if required by law or mutually agreed upon.
From an employee perspective, they must fulfil their duties as outlined in the agreement including any specific requirements laid out by the employer. Furthermore, employees have certain rights such as fair wages, appropriate leave arrangements and sufficient rest periods during work hours which must be adhered to by employers. An employee must behave as "a good employee".
It is essential that both parties understand their respective obligations when entering into an employment contract under Dutch law. By doing so they can ensure clarity on expectations from each other while laying down a solid foundation for a productive long-term relationship. With this understanding established, employers and employees can move forward towards negotiating details around working hours and leave regulations.
---
Working hours and leave regulations in an employment contract under Dutch law
Employees in the Netherlands are entitled to flexible working arrangements, including breaks and overtime pay. This is granted under Dutch law and should be outlined clearly in the employment contract.
In particular, employees have the right to:
flexible working hours that can be agreed upon between employer and employee
regular break times as per Dutch regulations
overtime pay for any extra work carried out beyond normal contractual hours
parental leave entitlement when a child or family member is born or falls ill
holiday entitlement of at least 20 days per year plus public holidays.
These rights should be specified within the employment contract so both employer and employee understand their obligations. Furthermore, employers must ensure they adhere to these laws and regulations regarding working hours and leave entitlements set by the Dutch government. Failure to do so may result in penalties or legal action taken against them. With this in mind, it is essential that all parties involved fully understand their respective roles and responsibilities with regard to Working Hours and Leave Regulations before signing an employment contract under Dutch Law.
Payment Terms and Conditions form another integral part of an employment contract under Dutch law.
---
Payment terms and conditions in an employment contract under Dutch law
The payment terms and conditions specified in the employment contract under Dutch law must include information regarding wage regulations, salary structures, payroll deductions, and bonus plans. It is important to specify how wages will be calculated and paid out on an agreed-upon schedule. This should include a clear statement of regular working hours and any overtime provisions with corresponding remuneration rates for such extra work. Additionally, employers need to make sure that they are complying with all applicable tax withholding laws when deducting amounts from employee salaries or wages.
In addition to this, the employer may choose to offer various types of bonuses as part of their compensation structure. These should be clearly outlined in the contract including criteria for eligibility and amount payable.
Finally, it is essential for employers to adhere strictly to all aspects of their payment policies as laid out in the agreement so as not to violate local labor laws. Establishing well-defined payment terms can ensure compliance while also providing clarity over expectations between both parties involved in the employment relationship. With everything properly documented, disputes over pay or other related matters can be avoided going forward into termination provisions.
---
Termination provisions in an employment contract under Dutch law
Under Dutch law, an employment contract should include provisions related to termination. This section outlines the rights and obligations of both parties regarding dismissal or redundancy.
Termination:
Employer rights: The employer shall have the right to terminate the agreement for any reason by giving due notice in writing after obtaining a termination permit at UWV (a governmental instance). A minimum period of one month's notice is required unless otherwise agreed upon between the parties.
Employee rights: In case of dismissal, employees are entitled to severance compensation according to statutory requirementsAn employee may also be entitled to a transitional allowance after being terminated with immediate effect from their job.
Redundancy:
Employer Obligations: If an employer wishes to make redundancies, it must provide written notice prior to terminating employment agreements and adhere to the proper procedures outlined in legislation and/or collective bargaining agreements; such as providing appropriate financial compensation for those affected by redundancies.
Employee Obligations: Employees must comply with all terms specified in their employment contracts when determining how much notice needs to be given.
The discussion around termination provisions sets out clear expectations that both employers and employees will follow when ending an employment relationship under Dutch Law. With these protocols established, employers and employees can now move forward with understanding discrimination and harassment protocols within this framework.
---
Discrimination and harassment protocols in an employment contract under Dutch law
Under Dutch law, employers are obligated to ensure all employees are protected from discrimination and harassment. This section of the employment contract must therefore include protocols for managing such issues. The employer should set out clear policies for handling any allegations, including a procedure by which grievances may be addressed in a timely manner.
These protocols should also outline what constitutes unacceptable behaviour in the workplace – this could range from discriminatory language or jokes to physical assault or bullying. Employers have both an ethical and legal obligation to protect their staff's wellbeing and dignity; failure to do so can result in costly penalties or even criminal proceedings.
Employees must be made aware that they have recourse if they experience discrimination or harassment at work, as well as mechanisms through which they can raise any concerns with management without fear of retribution. Such provisions must be included in any employment contract or an employee Handbook under Dutch law. With these safeguards in place, everyone is better able to enjoy a safe working environment where respect and equality prevail.
Health and safety policies form another essential element of protecting workers' rights.
---
Health and safety policies in an employment contract under Dutch law
The employer must ensure the health and safety of their employees in accordance with Dutch law. To that end, they should incorporate a comprehensive set of policies into the employment contract or an Employee Handbook:
A policy outlining how to respond to health and safety incidents;
Guidelines for ensuring that all workplace activities are conducted safely;
Procedures for identifying potential hazards within the work environment; and
Mechanisms for reporting any issues or concerns related to health and safety.
These policies should be regularly reviewed and updated as necessary to ensure compliance with relevant laws, regulations, and standards applicable in the Netherlands. Additionally, employers should provide appropriate training and resources to enable staff members to understand their individual rights and responsibilities under these policies.
Finally, it is important for employers to actively monitor employee adherence so that all workers can operate in a safe working environment free from unnecessary risks or harm.
---
Dispute resolution procedures in an employment contract under Dutch law
In the event of a contractual dispute between the employer and employee, it is important to have an effective dispute resolution procedure in place. It is advisable that an employment contract under Dutch law should includes such provisions so as to mediate any potential disagreements arising between the parties.
The alternative dispute resolution procedures outlined in this contract shall provide both the employer and employee with a fair means of resolving their disputes within a timely manner. This includes providing access to private arbitration or third-party mediators who can help resolve issues by facilitating discussions and negotiations between the two parties. Additionally, it should be noted that these proceedings are confidential and will not be disclosed outside of the confines of the agreement without mutual consent from all involved.
It is essential for employers and employees alike to ensure they adhere strictly to all conditions laid out in this section, as failure to do so may result in significant legal consequences for either party. In light of this, it is strongly recommended that each read through this section carefully before signing off on their respective obligations. Adherence to these rules will ultimately serve as vital protection against unnecessary conflicts which could otherwise prove costly for both parties.
---
Frequently asked questions
What is the difference between a fixed-term and an open-ended employment contract under Dutch law?
When it comes to employment contracts under Dutch law, there can be a significant difference between fixed-term and open-ended contracts. Fixed-term agreements are generally used in situations where an employee is required for only a certain period of time or when the employer has specific criteria that need to be met before the contract will end and a contract for indefinite period of time is offered.
A fundamental distinction between these two types of contracts lies in their purpose and scope. A fixed-term agreement typically involves a limited job role or task within a given timeframe, while an open-ended contract usually covers all aspects of regular employment over an unlimited duration.
It's important for employers and employees alike to consider the advantages and disadvantages associated with each option carefully before signing any sort of contractual arrangement. By understanding the key distinctions between fixed-term and indefinite period of time employment contracts, both parties can make informed decisions about what works best for their needs. This can help ensure greater clarity around expectations from both sides during the course of the agreement and beyond.
---
When it comes to terminating an employment contract, employers must be aware of the minimum notice period under Dutch law. This is essential in ensuring that both parties are treated fairly, and their respective rights upheld. Most of the time the minimal notice period is one month. However, for the notice period of employer it depends on the term of the contract. Of course, the contractual arrangements are leading.
It should also be noted that if either party wishes to terminate the agreement before completion of its term (for example, if there is no proper cause), then extrapay may need to be provided instead of giving the requisite amount of time as prescribed by Dutch law. As such, it is important for employers to familiarise themselves with these rules so as to avoid any potential problems arising from breaches in contractual obligations due to inadequate notification periods being given when terminating an employment contract. In addition, employees should ensure that they understand their legal rights regarding termination notices so they can seek appropriate redress should they feel their rights were not respected during dismissal proceedings.
For businesses operating within the Netherlands, having knowledge of local laws surrounding termination procedures is key in order to protect both sides and maintain good relations throughout. Therefore understanding what constitutes the legally acceptable minimum notice period prior to termination helps ensure compliance with Dutch legislation while simultaneously avoiding disputes over unfair dismissals or other related issues resulting from improper handling of end-of-contract processes.
---
Can an employer unilaterally change the terms of an employment contract under Dutch law?
Under Dutch law, an employer can have the right to change a contract unilaterally, meaning without the consent of their employee. This depends on the terms and circumstances and this is not an easy route for employer. This includes changes to any terms relating to required hours of work, termination notice period and other aspects. However, for these unilateral changes to be legally binding on the employee, they must be made in accordance with specific legal requirements set out by Dutch legislation.
It is necessary for both parties – the employee and employer – to acknowledge any new arrangement through signature or electronic confirmation.
Employers should bear in mind that if an employee does not agree with proposed alterations, then there may be repercussions under Dutch law depending on how severe the change was and how long it had been since the original agreement was drawn up. If this occurs, it is recommended that legal advice is sought from an expert employment lawyer in the Netherlands who can advise on whether or not a breach of contract has taken place and what steps need to be taken next.
It's essential for employers operating within Dutch law to adhere strictly to its regulations when making unilateral changes so as not to put themselves or their employees at risk of breaching contract terms. Doing so will ensure that any alteration made is validly executed according to Dutch law and avoid potential disputes further down the line.
---
Are there limits to how many hours an employee can be required to work in a week?
Under Dutch law, employers must adhere to the maximum working hours that employees may be asked to work in a given week. These limits are set out in the Working Hours Act and include restrictions on weekly overtime hours as well. This means that there is a limit to how many hours an employee can be required to work each week, preventing them from being overworked or taken advantage of by their employer.
Employers should also consider these restrictions when negotiating employment contracts with new hires. It's important for both parties involved to understand the scope of working hours expected under the agreement, including any potential overtime requirements. Additionally, it's crucial that employers provide workers with appropriate breaks throughout the day and ensure they have enough time off between shifts per applicable regulations.
The rules surrounding working hours are designed to protect employees' rights and wellbeing, so employers should make sure they comply with all relevant laws and regulations when setting expectations around weekly hrs and overtime commitments. Failing to do so could result in costly fines or legal action against their business. As such, it's essential for companies operating within Dutch law to take into account these limitations before agreeing upon any employment contract terms.
---
Conclusion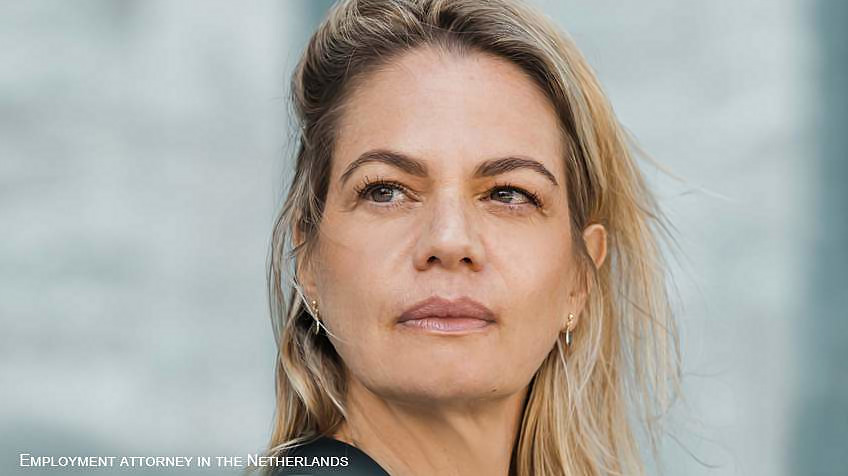 The employment contract between an employer and employee is a crucial element in any working relationship. It should always be carefully considered to ensure that both parties are aware of their rights and obligations, as well as the terms of termination or modification. In particular, employers must make sure to comply with Dutch laws when drawing up contracts for employees based in the Netherlands and expats in the Netherlands.
When drafting an employment agreement under Dutch law, it's important to pay attention to key elements such as the type of contract (fixed-term versus open-ended), notice periods for termination, limits on hours worked per week, and any legal language needed to validate the document. As an employment lawyer in the Netherlands, I would also advise my clients to consider additional clauses that protect them from potential risks; these might include confidentiality agreements and non-compete clauses.
Overall, if your business has operations in the Netherlands then you need to make sure your employment contracts adhere strictly to Dutch legislation. As an experienced Dutch lawyer specialising in employment law, I am here to help you navigate this complex area so that all parties involved can benefit from a mutually beneficial contractual arrangement.
I am able to advise clients on all aspects of employment contracts under Dutch law. I would be happy to discuss further details regarding these matters.
---